Secret Lady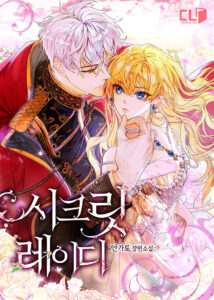 Chapters: 52
Status: Ongoing 
Genre:  Drama, Fantasy, Isekai, Josei, Love and Romance, Manhwa, Mystery
Ratings: 5/5
Synopsis:
Lady Rosentine Arzen was born with the ability to see ghosts, an offense punishable by death under imperial law, and something which threatens to ruin her family. So when Rosentine learns of a plot to poison the imperials, she goes undercover as a vagabond sorcerer to save Prince Charteris Kartazen, who promises to protect her family should she solve the mystery. But who would want to harm the prince? The palace teems with danger, but it's Rosentine's own secret that could prove fatal to her.
Review
*MIGHT CONTAIN SPOILERS! READ IT AT YOUR OWN RISK! IF NOT, READ THE REVIEW ON MY IG PAGE.*
So amazing and interesting! The mysteries here just got me spinning because it is just so good!! And please guys the art, the main couple and everything IS JUST SO AMAZING!!!! I love it but won't really be my top. Art looks similar to "a stepmother's Märchen"!
Characters
*Lazy*
Other Links
Novel
Spoiler
Social Media
You might also like:
None
~ THANK YOU ~
Follow @watashiwakurousagi for more!