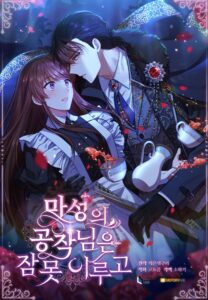 Chapters: 61
Status: Ongoing 
Genre: Fantasy, Full color, Historical, Josei, Manhwa, Romance, Shoujo, Supernatural
Ratings: 5/5
Synopsis:
Duke Kahel Luave, the unlucky duke, who cannot keep one servant by his side because of the devilish nature that charms men and women of all ages.
Review
*MIGHT CONTAIN SPOILERS! READ IT AT YOUR OWN RISK! IF NOT, READ THE REVIEW ON MY IG PAGE.*
Kinda cliche but I really love it because it is so cute and interesting!! 
Characters
*Lazy*
Other Links
Novel
Spoiler
Social Media
You might also like:
None
~ THANK YOU ~
Follow @watashiwakurousagi for more!