Chinese Romance Novels
Top 10 Chinese Romance Novels
by Nessie Lee
🔥Highly Recommended🔥
Here is a list of highly recommended Chinese Romance Novels that I will read many times over!
I love reading Chinese romance novels and bl novels, but will only recommend the best!
1. 邪王神妃:医手遮天
作者:贫嘴小丫头
Evil King And Concubine: Healing Hands Cover The Sky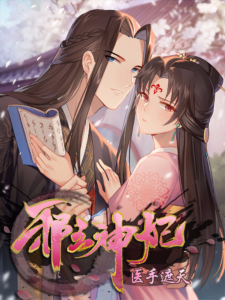 Ratings: 5/5
No. of Chapters: 1236
Synopsis
Gu Qian Xue is a doctor in modern times who transmigrated to the ancient times. Initially she was to be punished to death by the tsundere prince for attempted murder but she was pardoned after she managed to save his mom using her medical skills. They fell in love but time and again he let her down and broke her heart, thus pushing her to get closer to his best friend who was a sick but very rich man.
My Review
This novel is highly recommended. There are many novels about a modern time female  doctor who transmigrated to ancient time, and many of them had that "Mary Su" kind of storyline which I couldn't appreciate. This novel is different. The male lead was initially rather violent towards the female lead but he soon began to warm up and slowly fell in love with her. There were some angsty moments and heartbreaks but all the more it made them see clearly their feelings for each other. I have read this novel at least three times!
This author wrote a similar novel《医妃在上,战王在下》,but it is not as good as this one.
LINKS
Chinese Raw: https://www.xklxsw.com/book/16793/
Manhua: https://www.cocomanga.com/12980/
Youtube: https://www.youtube.com/watch?v=H8wdgjNUSis
2. 凤还朝,妖孽王爷请让道
作者:千苒君笑
Back To The Palace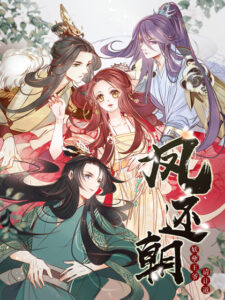 Ratings: 4.5/5
No. of Chapters: 647
Synopsis
After transmigrating from the modern world to the ancient time in the country of Bei Xia, Ye Song found that she was the concubine of the third prince and the second daughter of the general.
There are three men in her life – one who married her, abused her and later tried all means to win her heart back; one whom she really loved and had all the riches and power in the world; and one who immersed himself in wine, women and music.
This novel weaves a beautiful story of a second chance in life for Ye Song who went through failed loved relationships before settling for her true love while still being true to her principles and dreams. She later became the first woman general in the ancient history of Bei Xia.
My Review
Initially I thought that the male lead was the rich and powerful gentleman, but after reading the summary from Baidu, the male lead was the one who immersed himself in women, music and wine. How unexpected! The storyline is beautifully written although I felt that it was unexpected that the female lead became an army general. But I love the romance, and will highly recommend this novel. I will definitely read this novel again.
LINKS
Chinese Raw: https://www.xbiquge.so/book/14512/
Manhua: https://www.cocomanga.com/15190/
Youtube: https://www.youtube.com/watch?v=7BZDQh0kGl8&t=1412s
3. 本王不愁嫁
作者:玄拾玖
This King Is Not Worried About Marrying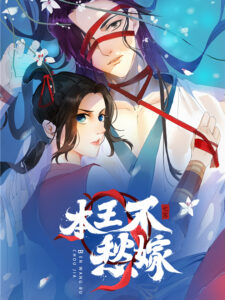 Ratings: 4/5
No. of Chapters: 86
Synopsis
Li Yun Qing (aka King Su) is the most revered and fearsome General of the Da Yong country. But this Battle God has a secret – the General is actually a female. The Emperor and the Empress Dowager were jealous and feared 'his' military power, fame and love from the citizens. They were afraid that King Su will usurp the throne, so they hatched evil plans to get rid of the General.
When the General returned home after many years of battling the frontier, he asked the Emperor and Empress Dowager for someone who could help to manage his household. The Empress Dowager dispatched a slave, Xiao Chu (Chu Zi Yu), who was supposed to be their spy to the General's home. But then, the slave proved his worth and loyalty and helped manage the General's finances.
Eventually, one mighty master and one slave started to fall in love with each other….
My Review
The plot is simple but a little different from the other novels. I enjoyed reading this novel because it fed my fantasy about a strong and mighty female general in disguise as a man, who fell in love and took on her slave lover like a man. Whereas the slave was a very handsome man who fell in love with the General at first sight and offered himself as 'his' bed companion. And of course, the most exciting part was when the slave discovered that his master was actually a female!
LINKS
Chinese Raw: https://nuoha.com/book/view/566418.html
Manga: https://www.cocomanga.com/11781/
Youtube: https://www.youtube.com/watch?v=2nBUG4suqM0