Are You Addicted ? 你丫上瘾了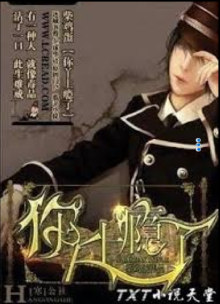 Are You Addicted?
你丫上瘾了

nǐ yā shàng yǐn le
Author: 柴鸡蛋 chái jī dàn
314 Chapters + 4 Epilogues + 24 Extras
Ratings: 5/5
⚠️TAGS include: mature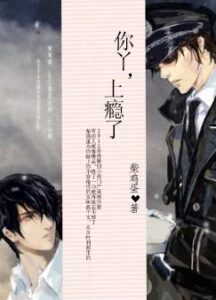 This is one of my favourite Chinese BL drama and novel written by Chai Ji Dan!!I have read the novel at least 3 times by now and I don't mind re-reading it again! It's so addictive not to mention some light hearted humour in the story that made me laughed so hard. 😍😂🤣
As for the drama, it can be found on Youtube. I love the casts so much, both male leads, are so handsome and their on-screen chemistry is sizzling!!!! 😍💕💓 Nevertheless, the drama is only 1/4 of the entire story. I love the setting of the drama and fell in love with the rustic countryside in China. I am inspired to visit Beijing, China, stay in one of those hutongs,ride bicycles to get around and try all varieties of tanghulus sometime soon. Other than the drama Guardian (disappointingly no skinship) and Advance Bravely, I don't think I can find a better Chinese bl drama. I'll rate this 5/5!
As for the novel, I read both Chinese novel and English translation. The English translation is completed. There are altogether 2 books. Book 1 is about how the 2 main characters, Gu Hai and Bai Luo Yin met in the beginning and how they developed affection for each other.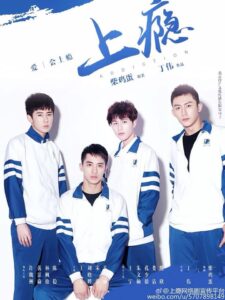 It is a very touching and heart warming story about these 2 17 year old boys whose parents divorced. Gu Hai, who never received fatherly love and his mom passed away a few years ago was full of resentment towards his new Stepmother. His father's love affair started even before his mom passed away. On the other hand, Bai Luo Yin's mom ditched him and his Father because she was materialistic and left Bai's poor father for a rich man in order to enjoy a better life.
Gu Hai left his prestigious school to a country side school to avoid seeing his father and step mother. He met the poor student Bai Luo Yin in the new school he transferred to, not knowing that his stepmom was Bai's mother. Bai's Father later remarried and had his new family. As the 2 teenage boys sympathised each other's predicament, they depended on each other for emotional support and eventually developed intimate feelings for each other.
Their secret love affair was discovered by their parents. Senior Gu was dead against their relationship and tried to break them up. The couple braved and conquered all odds to be together ( like digging an underground tunnel from 1 dormitory to the other just to see each other 🤣) but only to be separated later by a horrific accident. It is so heart breaking. 😢 i cried reading the last page of Book 1 when Bai Luo Yin shouted until he became hoarse on a bridge alone that he loves Gu Hai before leaving his lover. All these while, Gu Hai laid in the hospital critically injured after the accident.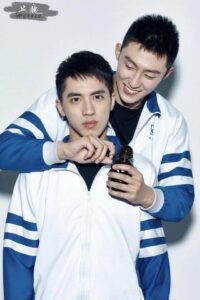 Book 2 continues their story 8 years after the accident. This is my favourite book! Due to the circumstances of how the lovers parted in Book 1, when they reconciled as successful adults, Gu Hai was very bitter and vengeful whereas Bai Luo Yin was prideful. The 2 characters are really cute and funny that I found myself laughing silly at times. The plot is very satisfying seeing how both of them reconciled. I laughed the hardest when Gu Hai's company manufactured a sex toy which required a password to unlock. He coaxed Bai to use the sex toy and later on halfway through the act, he realised he didn't know the password and the sex toy squeezed so hard that poor little Bai got injured! Ouch!!! That was painful and nasty but i couldn't help guffawing … HAHAHAHA!!! 🤣😂😆 seriously… sex toys with passcode??? 🙄🤔
I like happy endings! And yes! Both of them had a very grand wedding ceremony (though they are not legally married) with a very grand air show and 999 bridal bicycles with tanghulus! 😋
For the endearing characters like Senior Bai, the touching and sweet moments, I'll rate this novel 5/5 !!!
English translation: Complete
Read here: https://saai-runfreely.com/addicted/
Author's Other Works:
2. Feng Mang
3. Counterattack
Opening Theme