Advance Bravely 势不可挡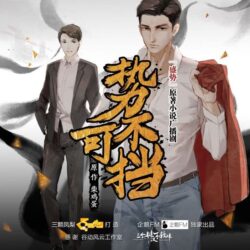 Advance Bravely
势不可挡 

shì bù kě dǎng
Drama: 盛势 shèng shì
Author: 柴鸡蛋 chái jī dàn
215 Chapters + 10 Extras
Ratings: 4/5
⚠️Warning: smut, mature content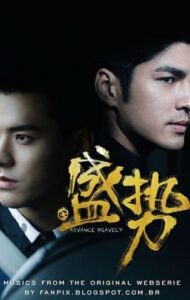 This is another one of my favourite Chinese BL drama and novel. You can watch the drama on YouTube and read the English translated novel on Wattpad or Novelupdates website. There are a total of 215 chapters.
The novel started with the sister of the chief of the bodyguard training company, Yuan Ru falling in love with handsome police officer, Xia Yao. She asked her brother, the charismatic, tall and handsome, ex-Special Force soldier Yuan Zong to help her deliver gifts to Xia Yao. In the end, Yuan Zong fell in love with Xia Yao instead… hahaha!!! Sorry sister, you didn't stand a chance!!! Lol! 🤣🤣🤣
This novel has a happy ending. It ended with Yuan Zong winning over the heart of Xia Yao's mother and thus being recognised as Xia Yao's partner. As gay marriage is not recognised in China, I think this is the best ending for both Xia Yao and Yuan Zong.
I love the on-screen chemistry of Xia Yao and Yuan Zong. The two male leads are so good looking I can't help drooling over them. This BL drama is light-hearted and comical at times. In my opinion, it is better than most Taiwanese BL dramas so I will rate it 4/5.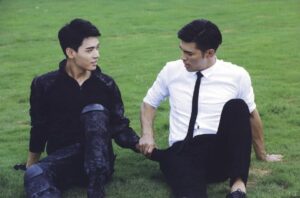 As for this novel, it is another popular work of Chai Ji Dan. The other work that is my personal favourite is "Are you Addicted?"
English Translation: Completed
Read here:
https://www.wattpad.com/story/81940089-advance-bravely-shi-bu-ke-dang-%E5%8A%BF%E4%B8%8D%E5%8F%AF%E6%8C%A1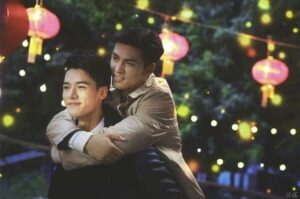 Author's Other Works:
Feng Mang
Counterattack
Drama Snippets