To Rule In A Turbulent World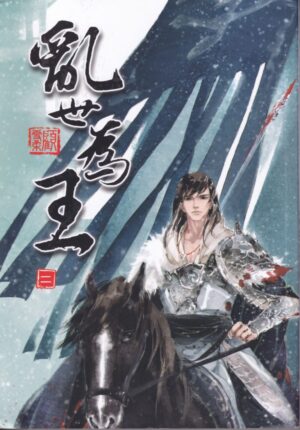 乱 世 为 王  lùan shì wéi wáng
Author: 顾雪柔 gù xǔe róu
Chapters: 75
Ratings: 5/5 ⭐️⭐️⭐️⭐️⭐️
Tags include: Ancient China, war, agriculture, 1v1, happy ending, political struggle, mature content
This novel is so breathtaking that I can't put it down. I wonder why I didn't read this earlier. I highly recommend this novel!
Set in ancient China, in the country of Great Qi, this story started with the lavish lifestyle of a rich second generation young master, You Miao who bought a slave with almost all of his allowance for the year. Little did he know that that slave was worth many times more than what he had paid for. Together with his slave, Li Zhifeng, the couple triumphed through hardships and war.
I like this novel because the author's writing style and ideas are very matured. She tied up the loose ends of supporting characters and scenes making everyone of them purposeful. There is a diversity of characters, some guarding their self interests while some are prepared to give their everything for a better world and save lives.
Other than the seriously good storyline with backdrops of agriculture farming and war, I find the humour natural and hilarious and the romance sweet and steamy. The ML, Li Zhifeng is probably every girl's dream of a perfect husband. The ending was expectedly very romantic and grand which made this novel very, very satisfying.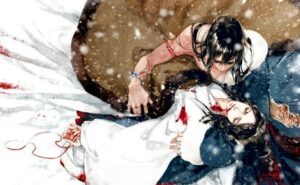 NOVEL SPOILERS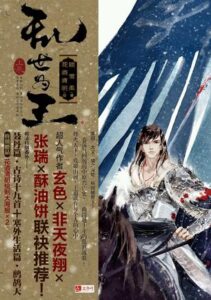 You Miao a.k.a. You Ziqian is the son of a rich tea merchant. His father had sent him to the capital to live with his uncle and to study for the imperial examinations, with the hope of landing an official post. But You Miao, being young and inexperienced, squandered his money with his so-called "friends".
One day, he heard that one of his friends, Li Yan had bought a slave to play with in bed. He was curious to find out how two men could play in bed. During Li Yan's birthday party, You Miao saw Li Yan's servants bashing the slave to death. Perhaps it was fate that You Miao was determined to save this slave and paid for him with almost all of his allowance left for the year.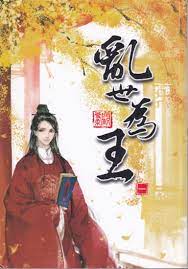 With little money left, You Miao was summoned back to his father's tea estate. He brought his slave, Li Zhifeng along. En route to his father's estate, he gave Li Zhifeng his slave deed and some money and told him he was a free man and he could leave and return to his Quan Rong tribe. Li Zhifeng was shocked and sad that he was "abandoned" by You Miao at the border. He was unwilling to part, but You Miao just wanted to return him his freedom and probably Li Zhifeng had already fallen in love with You Miao by then to agree to bed him before instead of Li Yan. Later, he saved You Miao from the robbers and followed him loyally.
You Miao wanted to ask his dad for more money but was shocked to know that when he was away in the capital, his father had taken his mistress as the main wife after his mother's death. His half brother was now the eldest master instead of himself and he had to give up his room in the main house to his half brother.
His relationship with his father broke down and feeling utterly disappointed with his scum and philandering father, You Miao took Li Zhifeng and left for the estate that his mother had left for him. When he reached his mother's estate, he discovered that it was a wasteland. Due to the shortage of water and lack of irrigation facility, the few tenant farmers found the land hard to farm and they planned to move away. After many days of surveying and planning with Li Zhifeng, You Miao managed to build a waterwheel which helped to fill up the canals, providing water to irrigate the land, turning the wasteland into several acres of farmland. His generous and kind disposition made him well-liked by his relatives, tenant farmers, workers and everyone around him, so much that they were all willing to help him and treated him with deep respect.
When the farm turned profitable, You Miao started studying for his imperial examinations again. He was third in place for the exams and became the army censor in the imperial court.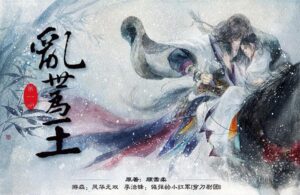 A few months later, war broke out in the northern frontier with the five barbarians tribes which included the Hun, Xian Bei, Jie, Quan Rong and Tartar. (The people of Great Qi are known as the Hans.) This was followed by torrential downpour that led to flooding. Li Zhifeng raced back to their farm to fix the waterwheel which was crucial to the farmers and so he and You Miao got separated.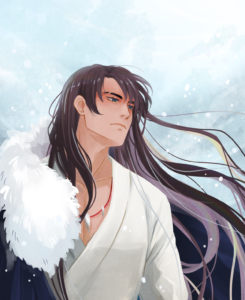 The Tartars broke into the capital and the royal family including You Miao and other ministers became prisoners of war. You Miao was tortured in Da'an City where the Tartars made their base there. Li Zhifeng managed to save You Miao from the Tartars and his identity as the missing third prince, Sanado, of the Quan Rong tribe was revealed.
The war came to a hiatus after the southern army fought back. The capital was moved down south to Mao City in Jiangnan and the third prince, Zhao Chao ascended the throne as a temporary emperor.
All these while, You Miao's farm stayed profitable and his uncle helped him build and expand their businesses. You Miao and Li Zhifeng led a quiet life for sometime in the farm before returning to assume his official role in the Government Affairs office and Li Zhifeng was invited to be a general and lead the army. The emperor promised to loan him 50 thousand soldiers to reclaim his tribe once they won the war in the northern frontier.
The journey to win the war took the people of Great Qi many years and a lot of sacrifices. Eventually, General Li Zhifeng and General Nie Dan led the armies and won the war but General Nie Dan died, which was one of the saddest part of the story.
Emperor Zhao Chao told You Miao once, that all three of his sworn brothers – You Miao, Nie Dan and Li Zhifeng had plans to leave him once the war was over and he felt abandoned by all of them. In fact, during their younger days, Zhao Chao had fallen in love with You Miao but then it wasn't a 1v1 type of relationship he was seeking. When he became Emperor, he married You Miao's cousin, Qiao Rong who resembled You Miao. When the Hans won the war, Emperor Zhao Chao went back on his promise to loan Li Zhifeng his army to reclaim his Quan Rong tribe. You Miao forged the imperial edict and dispatched the army to his lover. Zhao Chao was furious and he imprisoned You Miao to prevent him from leaving his side.
Eventually leading fifty thousand Quan Rong cavalrymen, Li Zhifeng came to the capital to ask for You Miao's release. Zhao Chao had no choice but to release You Miao. You Miao was finally reunited with Li Zhifeng, who had become King of the Quan Rong tribe. He led his army into a thunderous wolf howl as they departed for their new life in the north.
Fan Video
Disclaimer: All pictures are fan art and I do not own them.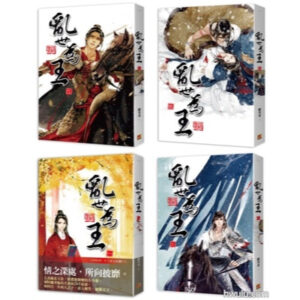 English Translation: Chapters 1-62, MTL is about 85% accurate.
LINKS
Read this novel here https://lsww.carrd.co/
Machine Translation for Chapters 63-75:
https://www.novelmt.com/novel/to-rule-in-a-turbulent-world.html
Chinese Raw
http://www.jjwxc.net/onebook.php?novelid=3021665
https://www.52shuku.vip/jiakong/236.html  (with mature content)
Don't Miss These Great BL Novels!!!!
Similar novels and highly recommended!
Sha Po Lang [Ratings 5/5]
The Emperor's Strategy [Ratings 3.5/5]
Cold Sands [Ratings 4.5/5]
War Prisoner [Ratings 3.5/5]
Ugly Empress [Ratings 4/5]
Yu Wu [Ratings 5/5]
Husky And The White Cat Shizun [Ratings 5/5]
Nan Chan [Ratings 5/5]
Thousand Autumns [Ratings 4.5/5]