Ugly Empress 丑娘娘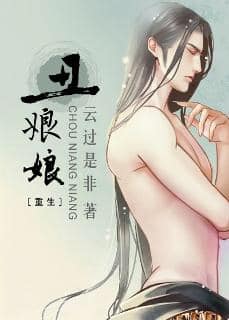 Ugly Empress
丑娘娘

chǒu niáng niang
Author: 云过是非 yún guò shì fēi
Volume 1 : 45 Chapters
Volume 2 : 35 Chapters + 4 extras
Ratings: 3.5/5
This novel is similar to War Prisoner and in my opinion, is a much better novel that I read again 3 times more! The setting of this novel is ancient China and revolves around the palace, battle, military strategies of the warring countries (Xue, Teng and Feng). It's also about how the Kingdom of Xue rose to absolute military power with a very capable Emperor and his brave, loyal and talented male Empress.
The title didn't sound exciting to me at first. The word "Empress" seem to suggest cross-dressing or transmigration into a female body, which I'm not interested in. I really want a boy&boy relationship. But after reading the first few chapters, I got hooked and this is very much still a bl novel! The time the MC transmigrated briefly into the body of the ugly female Empress was in fact quite memorable.
There are 3 BL couples in this novel and probably 2 other budding ones, it can be quite addictive reading this novel. Unfortunately, the English translation was only half completed and I had to brave reading the Chinese version in order to find out the ending. The ending was expected, sweet and marvellous! 😃
~SPOILERS~
Teng Yun (TY) was the sixth prince of the Teng Country. He's also known as the country's "God of War" or "Iron General". He had won countless battles but unfortunately his Father wasn't a very good ruler. Emperor Teng was indulgent in women and luxury that he squandered the country's wealth, leaving no funds for the military. When Teng Yun's army ran low on military funds and provisions,  he fell into the enemy's hand, Xue Country and died in the hands of Emperor Xue. Emperor Xue shot him dead with an arrow.
Teng Yun's soul transmigrated into the body of Emperor Xue's ugly Empress. As her body is generally very weak, she was often teased and mistreated by the other concubines and palace maids. There were blotches of bruises on her face and they never seemed to heal and this made her very ugly. Emperor Xue, Xue Jun Liang (XJL) did not visit her for three years, almost forgotten about her existence.
When Teng Yun transmigrated to become the ugly Empress, he looked after the body and fixed the teasing and mistreatment in the Empress's palace. The Emperor noticed her when she showed her exceptional archery skills one day to the little Crown Prince. Thereafter, the Emperor got curious about his Empress's hidden talent and started to get to know her better. To his surprise, he found out that his Empress was very knowledgeable and talented in military strategies. The Emperor fell in love with his Empress. Unfortunately, the Empress was very scared whenever the Emperor touched her, since Teng Yun was a male and very much a 29 year old virgin still… 😂 In his mind was revenge instead !
The Empress died in a fire one day due to a rebellion and fell into the wicked schemes of Concubine Teng Qianyi. Teng Qianyi had abetted a lowly sword slave of Emperor Teng of Teng country, Teng Ying, to set the Empress's palace on fire.
Upon hearing about the death of his beloved Empress, Emperor Xue was angry and distraught. He imprisoned all those involved in the rebellion and those who had set fire to the Empress's palace.
Teng Ying, who set the palace on fire was caught. He was whipped and tortured in prison until he fainted.
When the "Empress" passed away, Teng Yun came to his senses. He realised that the body of the Empress which housed his soul died in the fire and his soul is now hosted in Teng Ying's body, the sword slave boy who had set the fire! That's transmigration #2! 🤔😅🙄
Great!!! I'd rather prefer the MC to be in the body of a male than a female! Apparently this body was 19 years old, only slightly more sturdy than the Empress's weak and frail body.
Teng Yun (inside Teng Ying's body) mocked the Emperor and the Emperor challenged him that if he could win the war against the Feng country, he would reward him and spare his life.
Teng Yun won the war for Xue country and  impressed the Emperor with his military strategies. He tried to flee before returning to the Palace, but was caught by this black-bellied Emperor Xue! 😂
The Emperor appreciated Teng Yun's exceptional and dangerous talent in military stratagems but at the same time feared that if he could not keep Teng Yun's loyalty, then it would spell disaster if Teng Yun served other rulers.
The only way for Emperor Xue to bind Teng Yun to his side was by marriage and make him part of his harem of concubines. This plan seemed very enticing since the Emperor was captivated by Teng Ying's handsome looks when he first met him. *Note: Emperor Xue first met the original greedy and simple-minded Teng Ying when he was still a sword slave for Emperor Teng. After speaking to the original Teng Ying, Emperor Xue lost interest since he was a lowly slave with good looks but no brains.
Emperor Xue sodomised Teng Yun (in Teng Ying's body) one night after his birthday party, pretending to be drunk. 😂 The next day, he managed to get the help of a courtier who "advised" him that he needed someone to be by his side to keep his soul's "fire" in check and the best person is Teng Yun since his element was "water". 🤣 what a scam! Hahaha…it was a ploy to throw Teng Yun into his harem!
Thereafter, Teng Yun saw the benevolence and greatness of this handsome Emperor Xue. He felt ashamed that even his father, Emperor Teng was a far cry from Emperor Xue. He decided to serve Emperor Xue even though he was killed by him.
Emperor Xue fell in love with his male concubine, Teng Gui Fei (highest ranked concubine) and tried to promote him to be the male Empress. TY's face was still ugly, with some scars after being tortured in prison when he transmigrated the second time. Somehow, Emperor Xue also found out about Teng Yun's double transmigrations through other means. But it's frustrating that neither had a heart to heart talk to each other about it. I'd rather the author not miss out on Teng Yun telling Emperor Xue that he killed him in his past life and ask him how can he take revenge this life and then see the Emperor's reaction. 😂
The story continued to detail how the Xue country royal family members put away their differences and under the leadership of Emperor Xue and Teng Yun, Xue country defeated Feng Country, bringing peace to the 3 lands (Xue, Teng and Feng).
I absolutely enjoyed the interactions between the MC and the ML Emperor the most. It was sweet, erotic and envious most of the times. The black bellied ruthless Emperor was just the sweetest, gentlest and doting husband!
There are several other characters in this novel whom I've not written about. In addition, the 2 other BL couples were also commendable in their unyielding true love for each other. I'd rate this novel 3.5/5 and I'm re-reading it again!!!
English Translation: In Progress
Read it here:
2. https://www.novelupdates.com/series/the-ugly-empress/
Chinese Raw:
 https://www.sto.cx/mbook-78492-1.html