Rebirth Of The Golden Marriage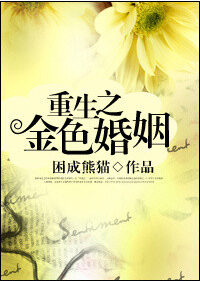 重生之金色婚姻
Author: 困成熊猫 Trapped Into A Panda
80 Chapters + 4 Extras
Ratings: 3/5
If you are looking for fluffy romance, a little smut, rebirth, wealthy, handsome and doting ML, then this is the BL novel for you !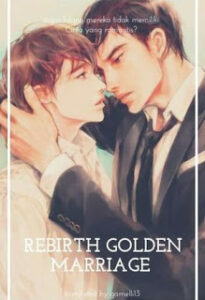 This novel is about the MC, Lin Yu Tong who was in a relationship with a scum, Shen Jun, who later derailed and impregnated his love rival, Xiao Wei. In a scuffle, Lin Yu Tong fell off the balcony and died. When he woke up again, he was reborn to 8 years ago when he was 20 years old. As like 8 years ago, he was presented once again, a marriage proposal from the wealthy eldest son of the Zhanyang Group, Zhan Yi Fei. 
In his previous life, Lin Yu Tong's family went bankrupt. Thus, given this opportunity to relive this life, Lin Yu Tong wanted to save his family and decided to accept this marriage proposal and married Zhan Yi Fei. Zhan Yi Fei had in fact fallen in love with Lin Yu Tong a long time ago, since LYT was about 13 years old, but due to his family's situation and him not being loved by his father and stepmother, he dared not woo Lin Yu Tong. So when LYT and him got married, he treasured, pampered and doted LYT to the moon.
"Efforts to make money is for the purpose of making my wife live better, there's no need to be polite." ~ Zhan Yi Fei
LYT focused on doing profitable investment to make more money, fearing that one day he needed a lot of money to help his family. He also became a famous and well-loved writer. He was not out to take revenge. In the fact the couple defended themselves against the villains like Zhan Yi Fei's father, stepmother, step-sister, step-brother-in-law and later on Shen Jun and Xiao Wei. LYT also confessed to ZYF that he was reborn and the things that happened in his previous life and that Xiao Wei was also reborn just like him. They were lucky to have great help from Zhan Yi Fe's aunties and their close circle of friends to help them remove their obstacles.
This novel tells a heartwarming love story between Lin Yu Tong and Zhan Yi Fei. In this society, it seems like same-sex marriage is very normal. Sometimes, I just felt it makes no difference whether this novel is BL or heterosexual. It got painfully boring after around Chapter 45. I was contemplating dropping this novel since the plot development became stale and it didn't excite me anymore to continue reading about the main couple. The only other instances that made me raise my eyebrows were ZYF's step-sister, Zhan Yi Ning who abused drugs and was f-ed by a few men right under the eyes of her mom. And ZYF's father f-ing another slut in front of the step mom and daughter. Poor step mom's polluted eyes.
English Translation: Completed
Read it here:
Inside The Mirror Chapter 1-54
Inside The Mirror Chapter 55-84