Reborn Into A Hamster For 233 Days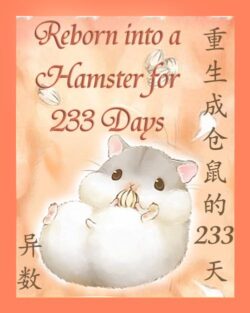 Reborn Into A Hamster For 233 Days
重生成仓鼠的233天 chóng shēng chéng cāng shǔ de 233 tiān
Author: 异数 yì shǔ
221 Chapters
Ratings: 3.5/5
I picked this novel up after reading very good 5 star reviews about it. Some commented that the hamster was so cute, it was even given an iPad by its owner. So I jumped onto the bandwagon!
~SPOILERS~
Xiao Yu drove his new car and crashed into an incoming recreational vehicle on a bridge. The impact was so great that his car flew off the bridge and dived straight down into the river beneath. He thought he was almost dead from drowning. Someone had tampered with the brakes of his car with the intention to murder him.
The driver of the other car was Yan Jin, the young, handsome and super rich tycoon of the Yan empire. On his front passenger seat was his very intelligent and adorable pet hamster. But we only got to know this midway into the story.
So as Xiao Yu thought that he had probably died from drowning in the river, he woke up to find himself reborn into a hamster. And that TIME had backtracked 8 months before the occurrence of that fateful accident.
He was abandoned by his mistress the very day he woke up as a hamster and lost his way. He wondered around until he saw a villa. Knowing that it was highly likely for him to get food and shelter, he ran towards the villa.
Eventually, he realised the owner of the villa was Yan Jin and he became Yan Jin's pet.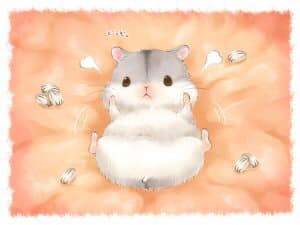 As a human, Xiao Yu was the chief designer of a jewelry design firm called SI whilst Yan Jin was the Chairman of its rival company YL. Of late, Xiao Yu suspected that the designers in YL had been plagiarising his designs. He really hated Yan Jin and YL and had angrily confronted Yan Jin prior about plagiarism.
But spending his time as Yan Jin's pet, Xiao Yu found out who had been stealing his designs and counterattacked the design thief as a hamster!
As a hamster, Xiao Yu was doted and loved by Yan Jin who celebrated his monthly birthdays and showered him with many lavish gifts. Apart from an iPad which Xiao Yu used it to play games and communicate with his disciple and Yan Jin, Yan Jin dedicated a room each to house a theme park for Xiao Yu. Every mid-month, Xiao Yu gets a new theme park for his birthday. Omg!!! I wanna be that tycoon's pet hamster too!!! 😍😂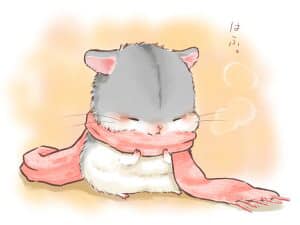 Initially, Yan Jin knew that his pet hamster was special but he didn't know that it could even play games, had lots of online game friends and was even the game leader and used WeChat.
The novel progressed to how Yan Jin discovered that the seemingly innocent hamster playing games late one night on the ipad. Eventually Xiao Yu's hamster-hood ended and changed back into a human once the accident re-enacted as they passed that date and time of the accident again.
Yan Jin was very distraught thinking that his pet hamster, Fishy (Xiao Yu) died during the accident, yet he couldn't locate the 🐹 hamster's dead body. He held a lavish funeral and burnt everything he lavished on Fishy, until one day he met his Cousin, Nan Wei and his hacker friend that he discovered the identity of his pet hamster! Wow! Even better, now he knows his beloved pet hamster is a 100% male human! Hahaha…🤣😂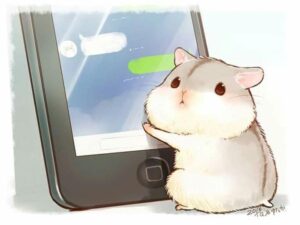 Later on in the story, we got to know about Xiao Yu's relationship with his genetic hamster ancestors. And also the tragic past of Yan Jin and the other characters of the super rich families and the reason he was able to understand animal language. It all had to do with the genetic manipulation project more than 20 years ago.
~After thoughts~
This novel was really interesting with its peak at chapter 130 when Yan Jin found human Xiao Yu, his pet hamster. As the story progresses, I found that it got draggy and the the plot was not very exciting and kind of expected.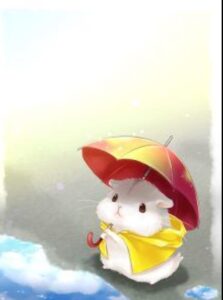 As the English translation stopped at Chapter 178 when I penned this review, I had continued reading the Chinese version after that all the way until the end of the novel. The writing style of the author is really very long-winded and at times describing events and characters who were rather insignificant in the story. My eyes were so cross-crossed that I contemplated abandoning this story. It is strange why readers rated this novel 5 stars, I'll only rate this 3.5/5.
A girl friend of mine read until where the English translation stopped and she told me, "Go read The Earth Is Online!!!! It's so good and I told you so many times and yet you just continue reading other novels!" I replied her, "that's because I can't accept the fact that losers disappeared once they failed the Mission!!!! And Quickly wear the Face of the Devil… I don't get it why ppl want to kill others and there's no law!!!" Oh well… I guess I'm gonna pick up The Earth 🌏 is Online …. gambate! 💪💪💪
PS. I started calling my pet bird 'Fishy' by mistake… only to realise… oooppss!!! Sorry Pebbles! 😅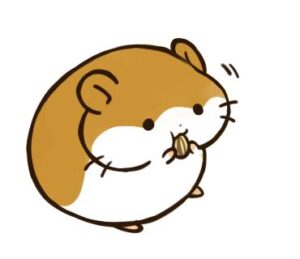 English Translation: Completed
Read it here:
1. https://chaleuria.com/reborn-into-a-hamster-for-233-days/
Chinese Raw: