A Beastly Scandal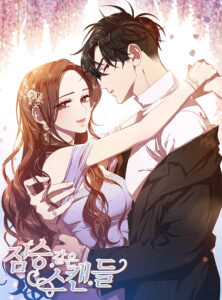 Chapters: 77
Status: Completed?
Genre: Drama, Romance
Ratings: 5/5
Synopsis:
The representative of "purity," and the nation's most popular actress, Yeo Goeun, and the twisted scandal maker, Seo Beomi. In truth, the two of them share a secret. They are "acting as best friends" due to their company's ruse. The two of them look extremely close and affectionate in the reality program, "The BFF Special," but all of this is an act!
Review
*MIGHT CONTAIN SPOILERS! READ IT AT YOUR OWN RISK! IF NOT, READ THE REVIEW ON MY IG PAGE.*
Quite a typical hate to love story and there were quite some misunderstandings so I'm glad that they could be solved easily. It is quite similar to "A Bittersweet Love" but a tad bit better because it is less complicated. Nothing much to say, just love the characters and the story line.
Characters
*Lazy*
Other Links
Novel
Spoiler
Social Media
~ THANK YOU ~
Follow @watashiwakurousagi for more!