Royal Shop of Young Lady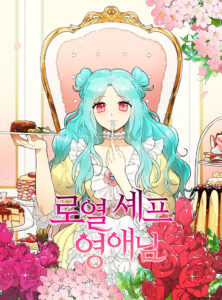 Chapters: 104
Status: Ongoing 
Genre: Drama, Fantasy, Manhwa, Romance, Webtoons
Ratings: 5/5
Synopsis:
As a chef at a small knight's restaurant, I became the nuisance youngest daughter of a powerful man who was afraid of the emperor. I tried to run away with all my travel expenses… It's strange. "If you say you're sorry, are you that shameless?" "That's because I'm your brother." "Why don't you take Grandmother on a stroll?" Why is everyone so nice to me all of a sudden? "Why do you want to take out someone's eyeballs when they see me?" People who had caught me trying to escape. I'm just cooking. What's wrong with you?
Review
*MIGHT CONTAIN SPOILERS! READ IT AT YOUR OWN RISK! IF NOT, READ THE REVIEW ON MY IG PAGE.*
Really like this one and it is specifically my favourite type of romance isekai Manhwa story/plot. I just found it confusing because since it was about cooking/chef, u thought there will be more of cooking but cooking seems to be taking less than 50% of the story so it is quite disappointing. Other than that it is really good but I think the approach the author should take is to move away from cooking because that is not the main part of the story anymore. 
Characters
*Lazy*
Other Links
Novel
Social Media
You might also like:
None
~ THANK YOU ~
Follow @watashiwakurousagi for more!