Villainess Maker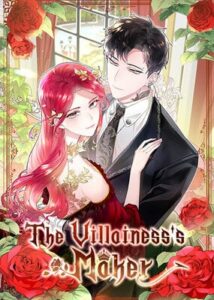 Chapters: 64
Status: Ongoing
Genre: Drama, Fantasy, Isekai, Manhwa, Romance, Shoujo, Time Travel, Webtoons
Ratings: 4/5
Synopsis:
I reincarnated into a romance fantasy novel written 10 years ago.
On top of that, I became the villainess, Ayla, who cursed the female lead and was killed by the male lead.
Then, won't it be enough if I don't become a villain?
"I'll live this life playing around like a jobless millionaire!"
However…
Before long, the days began to repeat
because I didn't act like the original villainess, Ayla.
"Please stop Ruph…."
"The solution is simple. Become a real villainess."
"A real villainess?"
"Riches, power, glory and men, you can have everything. If you want, you can even steal the crown and place it on your own head."
The seemingly dangerous and mysterious man spoke sweet, demon-like words into my ears.
"So, your answer?"
Can Ayla really become a real villainess in order to stop Ruph?
Villainess maker, the devil's captivating class to create a real 'villainess', has begun.
Review
*MIGHT CONTAIN SPOILERS! READ IT AT YOUR OWN RISK! IF NOT, READ THE REVIEW ON MY IG PAGE.*
It's a 5 for story line but I don't really like the art and it is a little bit complex so I gave it a 4. Though it can be a bit weird, I love the relationship between the 2 leads because it is kind of sadistic and not the usual kind of relationship or confession we will typically get. I'm curious as to what will happen in the future because it is pretty unpredictable but I already love this. (Oh yes! It kind of reminds me of "When the Villainess Loves")
Characters
*Lazy*
Other Links
Novel
Spoiler
Social Media
Similar to
None
~ THANK YOU ~
Follow @watashiwakurousagi for more!