Marry My Husband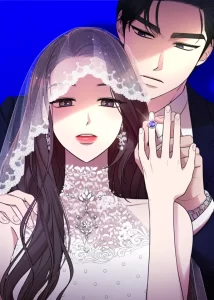 Chapters: 24
Status: Ongoing
Genre: –
Ratings: 5/5
Synopsis:
"Please cut me some slack, okay? People who live need to live. You're going to die anyway.…."
In front of me, who was sentenced to a time limit, my only friend cried sadly.
I died in my husband's hands without even meeting the time limit.
And
"Jiwon, lunch time is over!"
Ten years ago, I woke up from my company.
Another life given after death.
To change fate, someone has to enter my destiny instead.
I chose 'someone' as my friend.
You wanted my husband.
Review
*MIGHT CONTAIN SPOILERS! READ IT AT YOUR OWN RISK! IF NOT, READ THE REVIEW ON MY IG PAGE.*
Kind of cliche but I like it. I succumbed to the temptation of reading this manhwa because it was quite popular when it just came out and it was actually very interesting. I actually love this storyline and I guess there isn't much to say except the way the FL revenge was a bit weird and anti-climatic? Because she got that couple together so that they can live happily ever after? But I like the how strong and beautiful the FL is after she was reborn again. AND ALSOOOOO though cliche, it is still pretty good!!!
Characters
*Lazy*
Other Links
Novel
Spoiler
Social Media
You might also like:
None
~ THANK YOU ~
Follow @watashiwakurousagi for more!