Untouchable Lady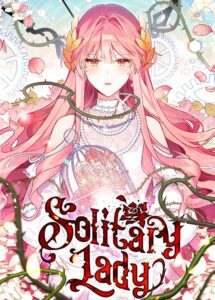 Chapters: 51
Status: Ongoing
Genre: Drama, Fantasy, Isekai, Manhwa, Romance, Shoujo, Time Travel, Webtoons
Ratings: 5/5
Synopsis:
"Please, Hilise. Please die in place of Gabrielle." My always dignified brother begged me for the first time. He wants me to die for our stepsister, whom we don't even share a drop of blood with. "For the first and last time, I ask you this." I've always been miserable, and there is no exception this time. The seventh time that I was betrayed and killed, I was completely free of lingering feelings. "I'm glad that you're a scumbag until the end." I won't be swayed by love anymore. It's my turn to abandon them first.
Review
*MIGHT CONTAIN SPOILERS! READ IT AT YOUR OWN RISK! IF NOT, READ THE REVIEW ON MY IG PAGE.*
Reminds me of "The Villainess Reverses the Hourglass".
This is just damn dark like how can you ever ask someone to go through the pain of dying for a while? It doesn't make sense. I felt so angry after just reading the first chapter. I think what we really need to uncover here is the reason why the FL is so hated in the family. I don't think she will be hated this bad because of her being the cause of her mother's death, and why is the FL sister taking all the love from the father and brother? Where is her mother? It's just so weird like why is the FL so hated in the family? Why does the brother need to have the special power?
I just hope that we will find these things out in the later chapters because that's biting at me now. It is just so weird. I'm just glad that the imperial family is relatively nice. I like the princess a lot but her cousin is just something else. I honestly don't know what he wants (power maybe) but it is very fishy. They just stopped at a good part so I NEED THE NEXT CHAPTER VERY BADLYYYYYY (oh yes and reading the synopsis again, why did Gabrielle have to die?)
***THE SPOILERS***
I will not say that the spoilers are very satisfying and I definitely want more than where it ended. I have yet to read what actually happened in the middle but I'm guess it was a revolution. I wished that the ending was better or I might be wrong.
Characters
*Lazy*
Other Links
Novel
Social Media
You might also like:
The Villainess Reverses the Hourglass
~ THANK YOU ~
Follow @watashiwakurousagi for more!