How to Get My Husband on My Side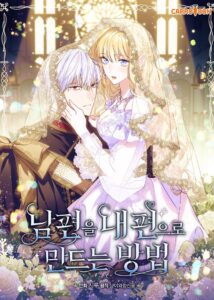 Chapters: 45
Status: Ongoing
Genre: Adventure, Drama, Fantasy, Historical, Isekai, Josei, Magic, Psychological, Reincarnation, Romance, Tragedy
Ratings: 5/5
Synopsis:
I became 'Rudbeckia,' a supporting character in a fantasy novel, a villainess who dies at the hands of her husband. The world's most damned father has found me another partner for a political marriage. The problem is, that person is the husband who will kill me! First, I need to find a way to live. I need to appear as harmless as possible to the people of the North and protect my husband's little sister whom I killed in the original novel. Wouldn't I be able to save my life if I pretended to be in love with my husband? "I fell in love with you!" So please, spare me!
Review
*MIGHT CONTAIN SPOILERS! READ IT AT YOUR OWN RISK! IF NOT, READ THE REVIEW ON MY IG PAGE.*
Like one of the comments said in the Manhwa, this Manhwa is really not for the faint-hearted. This was a really good read but I'll advise those who cannot take abuse, violence and blood to not read it because it will be pretty disturbing in nearly every chapter. 
I was so angry from the time I started reading this Manhwa to the time Izek found her in the forest. It just broke me when I saw Ruby break down because she's usually a really strong person. It is also difficult to see someone who is just trying to survive to die like that. I really dislike Freya and her brother but I guess they are the villains right? And how Ellen doesn't trust Ruby. Ruby have done nothing to make Ellen distrust her but I guess the one I'm most upset with will be Izek. He is a tactless man and he should really communicate more with Ruby. But in the end, I don't hate him but he will have to change to have a better relationship with Ruby.
Characters
*Lazy*
Other Links
Novel
Social Media
You might also like:
A Way to Protect the Loveable You
~ THANK YOU ~
Follow @watashiwakurousagi for more!