The Goal Is to Become a Gold Spoon so I Need to Be Completely Invulnerable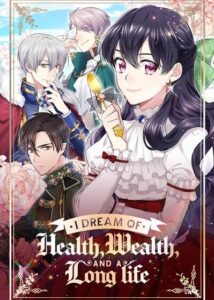 Chapters: 90
Status: Ongoing 
Genre: Drama, Fantasy, Isekai, Romance
Ratings: 5/5
Synopsis:
"I was born with a gold spoon in my mouth but I'm being murdered miserably? I'll survive thoroughly and live a long life!" I've been reincarnated as the younger sister of my favorite's novel character who is destined to be poisoned by her step-mother at the age of seventeen. My brother is on an adventure with the heroine so I have to survive by myself. Should we start with survival plans? First, be sure to behave myself around my step-mother and step-sister. Secondly, become close with children of influential families. Third, is… Um… Getting married? To escape the fate of a miserable death, "I, Adriana, begin to approach the Prince of the Empire, the suspicious Master, and the suspicious Demon!"
Review
*MIGHT CONTAIN SPOILERS! READ IT AT YOUR OWN RISK! IF NOT, READ THE REVIEW ON MY IG PAGE.*
Thrilling, exciting and just amazing! I thought I was in for another reverse harem manhwa but I love how the story developed and how witty and confident the FL is. Honestly did not expect ML to be the ML because he does not really appear much in the beginning but now I love the couple so much! The plot is amazing too! Very unexpected twist and turns but the outcome might still be typical because all stories SHOULD have a happy ending. Love this manhwa so much and will definitely definitely recommend it to y'all. Definitely one of my top favourites!
Characters
*Lazy*
Other Links
Novel
Spoiler
Social Media
You might also like:
None
~ THANK YOU ~
Follow @watashiwakurousagi for more!