I Picked Up the Second Male Lead After the Ending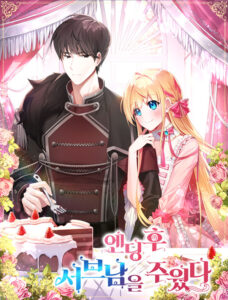 Chapters: 64
Status: Ongoing 
Genre: Comedy, Fantasy, Historical, Isekai, Manhwa, Romance, Webtoons
Ratings: 5/5
Synopsis:
I transmigrated inside the novel of my favorite character, the second male lead. A tsundere who listens to all the words of the female lead while grunting, with a straight forward personality, and a handsome face. Matching all my preferences, he was even single after the ending. Nice! I'll pick up the second male lead! However, I overlooked one thing… The tsundere, who had been abandoned by the female lead blackened, and had become a terrifying man! "Get lost." …I, Is it safe for me to pick up the second male lead?
Review
*MIGHT CONTAIN SPOILERS! READ IT AT YOUR OWN RISK! IF NOT, READ THE REVIEW ON MY IG PAGE.*
Perfect. I love this manhwa too! I did not expect much because of the drawing but the storyline is very typical yet it really pull our heart strings (aka make us emotional?) I did not cry but I definitely felt the ups and downs while reading this manhwa. I personally love the FL and ML a lot and I'm glad that the main character of the story (because it is another reincarnation manhwa) is not as bad as I expected her to be, though it might make things more interesting and predictable. Anyways, there are a lot to discuss in this manhwa so if y'all have read it, don't hesitate to DM me because I would love to discuss it with y'all! Again, it's highly recommended!
Characters
*Lazy*
Other Links
Novel
Spoiler
Social Media
You might also like:
None
~ THANK YOU ~
Follow @watashiwakurousagi for more!