A Red Knight Does Not Blindly Follow Money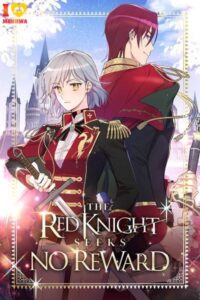 Chapters: 60
Status: Ongoing 
Genre:  Drama, Fantasy, Manhwa, Romance, Shoujo, Webtoons
Ratings: 5/5
Synopsis:
The Imperial Knight Judith was once a scumbag that would do anything for money. She lived as a slave to money as a dog of the imperial family and a tool of the chief. Under the guise of destitution, she abandoned her guilt. But what was at the end was betrayal and death. However, when she opened her eyes, she went back to being a new knight after six years? 'I'm not going to be a swordsman for money anymore!' In front of Judith, who is determined to live a different life than before, the commander of the Red Knights and scouts appears… "I assure you that you will be treated fairly. Why don't you join the Red Knights?" Judith decided not to pursue money blindly as a Red Knight, abandoning her past of being a Black Knight. Can she live this life without regret?
Review
*MIGHT CONTAIN SPOILERS! READ IT AT YOUR OWN RISK! IF NOT, READ THE REVIEW ON MY IG PAGE.*
It is really good! And it tells us to not take people for granted I guess. Yet again, I love the chemistry between the main couple but dislike how they misunderstand each other. One thing I found special about this manhwa was the friendship the FL had and how she wanted to maintain it and save her friends. And it is also nice to see her know that there are others who care about her and realise that everything is more than just money. I kind of know where this is going and I hope that the FL will be happy.
Characters
*Lazy*
Other Links
Novel
Spoiler
Social Media
You might also like:
None
~ THANK YOU ~
Follow @watashiwakurousagi for more!