Royal Marriage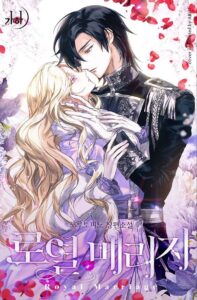 Chapters: 21
Status: Ongoing 
Genre:  Action, Adventure, Drama, Fantasy, Historical, Romance
Ratings: 4/5
Synopsis:
The symbol of beauty and money, Tatiana Cartien, the most eligible bachelorette of the Freya Empire. The despair of being betrayed by her trusted fiance lasted only a moment, as who could've known a bigger shock would happen. "I'll only endure for a few days, getting discovered in an idiotic manners of all ways." To think that my family, who I believed was on my side, knew my fiance's nature. Tatiana threatened to never get married, and her mother, who once coddled her, abandoned her. "If you say you don't want to then I guess you should leave this house." "…" "Of course, you should leave behind everything I've given to you." The time she has left is one week. If she can't find someone worth marrying, she'll be kicked out onto the streets with nothing. Just when she thought, "is this the end", one person came to mind! Kainel Towncent, an illegitimate child who had once been treated with contempt, who then rose from mercenary to the hailed war hero of Freya in 3 years. A road with a dead end, there's nothing left to lose. In order to survive in this grim world, grabbing the hand of the devil is enough. "Tatiana Cartien. No matter what anyone says from now on, you're the lady of Towncent. If you come to me with an offer of marriage first, then you need to take responsibility until the end."
Review
*MIGHT CONTAIN SPOILERS! READ IT AT YOUR OWN RISK! IF NOT, READ THE REVIEW ON MY IG PAGE.*
Not a lot of chapters but can tell that this manhwa will be amazing! I was very irritated with the mother's behaviour, I hope that she gets karma. I understand where she is coming from but she is really doing all this for her for own greed and not for her children. I am a firm believer of "it is the parent's choice to give birth and take care of the child" and not " I gave birth to you so you should be grateful" kind so I think the mother is selfish for treating her children that way and even force the FL to marry someone who cheated and ridiculed her. There is nothing much I can comment but black hair supremacy!
Characters
*Lazy*
Other Links
Novel
Spoiler
Social Media
You might also like:
None
~ THANK YOU ~
Follow @watashiwakurousagi for more!