I Didn't Mean to Seduce the Male Lead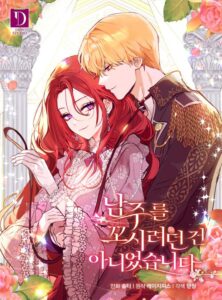 Chapters: 49
Status: Ongoing 
Genre: Comedy, Drama, Fantasy, Historical, Isekai, Josei, Magic, Manhwa, Reincarnation, Romance, Time Travel
Ratings: 4/5
Synopsis:
A baroness who lost her husband at an early age. He was possessed by "Elenoy Marice." But my portion in the original is only four! After all the hard work of cutting the bones, Now he's a decent socialite. A sweet offer given one day to such Eleanor. Tell Nam Joo about women, and follow the original novel. If I were to go around with her, what would happen to me? So I head to Lean's house with a partial heart. "Your problem is… "I'm saying that I had a crush on you that night." I was just trying to crawl! I don't want Melennore to be the scandal maker of the Empire. It's a heart-throbbing story!
Review
*MIGHT CONTAIN SPOILERS! READ IT AT YOUR OWN RISK! IF NOT, READ THE REVIEW ON MY IG PAGE.*
First off, I love the art. Second, I like the unique plot line. And lastly, I find it quite gruesome. The author made this story seem very hopeless and no happy ending but after reading the spoilers (link on website) it was not that bad and a bit funny. I am amazed at how interesting they made this plot line to be and it is quite similar to "The Villainess Needs A Tyrant" but scarier. It is definitely worth reading but it is a 4 because it is gruesome.
Characters
*Lazy*
Other Links
Novel
Social Media
You might also like:
None
~ THANK YOU ~
Follow @watashiwakurousagi for more!