True Education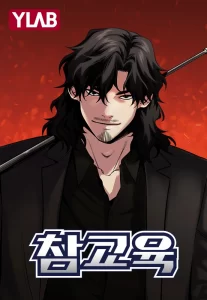 Chapters: 111
Status: Ongoing 
Genre: Action, Drama
Ratings: 5/5
Synopsis:
Na Hwa-jin, a member of the Education Protection Bureau, begins 'true education' to protect the collapsed school authority!"
Review
*MIGHT CONTAIN SPOILERS! READ IT AT YOUR OWN RISK! IF NOT, READ THE REVIEW ON MY IG PAGE.*
This manhwa makes your blood boil at times and make you feel the taste of sweet revenge at other times. Love this manhwa from the beginning but then it did get boring a bit because how the little plots start in the manhwa are about the same but unique. Will highly recommend this manhwa but would like to advise y'all that this is violent, have blood and a lot of swear words. It is pretty brutal so this is a warning for those who are afraid of these things. Otherwise, I believe it is pretty good.
Characters
*Lazy*
Other Links
Novel
Spoiler
Social Media
You might also like:
None
~ THANK YOU ~
Follow @watashiwakurousagi for more!