Daytime Star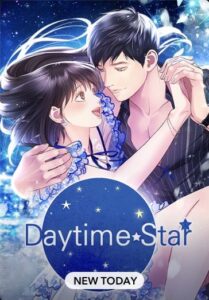 Chapters: 72.5
Status: Completed 
Genre: Drama, Romance, Shoujo
Ratings: 5/5
Synopsis:
Yura Hwang, an actress that only gets to act as extras for all seven years since she has started her career. She got betrayed by her boyfriend that got married to another person. But in all of that mess, she met again with the famous senior actor for the second time in her newest movie! Will her path to becoming a star come true?
Review
*MIGHT CONTAIN SPOILERS! READ IT AT YOUR OWN RISK! IF NOT, READ THE REVIEW ON MY IG PAGE.*
Simple. Magical. Stunning. Really love how simple this story was and the art just made it look so much better. The story was just like a dream and seemed really magical compared to the other office manhwas I've read so it was refreshing. Highly recommended!!
Characters
*Lazy*
Other Links
Novel
Spoiler
Social Media
You might also like:
None
~ THANK YOU ~
Follow @watashiwakurousagi for more!