Carl's Junior @ Marina Square
Ratings: 4/5
---
Hi friends! Welcome to my blog!
Today, I will be introducing to you what I have tried at Carl's Junior!
Carl's Junior is more or less a typical fast food restaurant with their burger, fries and drinks but what sets them apart from the rest will be their well-known juicy, premium beef. There are 7 outlets nationwide but most of they are in the West, South and Central of Singapore, so East and North peeps might not eat this often.
At Carl's Junior, we ordered two different burgers – the Original Angus Beef and the Pepper Mayo Burger which was on offer.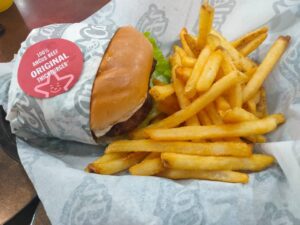 The Original Angus Beef Burger has beef (of course), mayo, tomato ketchup, lettuce, tomato, pickles and cheese between the top and bottom buns. Their serving of fries is also pretty generous.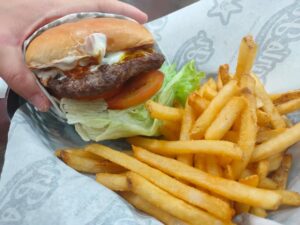 Carl's Junior beef was not famous for no reason. Their beef really tasted "beefy" unlike other fast food chains like McDonalds and the other components especially the mix of the sauces made the burger taste whole. Moreover, their fries was not soggy and does not have the manufactured taste like McDonalds, and it tasted like fresh cut potato fries. This made it taste really healthy because it was not oily and crispy.
Prices: Ala-carte ($10.90), Set – with drinks and fries ($14.90)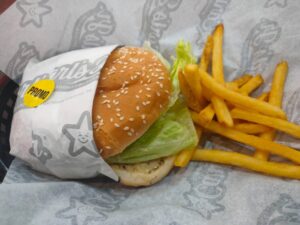 Next is the Pepper Mayo Burger. Between the two white fluffy buns, there was the spicy mayo sauce, the beef and lettuce.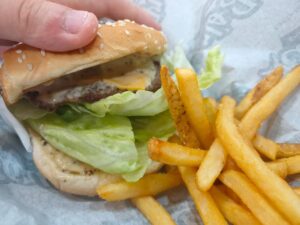 Other than the beef which tasted so good in my mouth, the pepper mayo sauce really gave a spicy kick. At first, I expected the pepper mayo to be at the normal spice level. However, after eating the burger, it was spicier than that. But it still gave a refreshing and savoury taste.
Price: Ala-carte ($6.90), set – with drinks and fries ($9.90)
Ranging from their Premium Angus Beef burgers to their sides, salads and desserts, Carl's Junior has a wide variety of burgers to choose from and I can guarantee that their beef (especially their beef) is awesome and their fries is better than McDonalds. Carl's Junior is definitely worth trying out!
Thank you for reading and remember to follow our socials!
---
 We might have tried more food!  
Click @yz_foodntravelog now to find out more!