Nakhon Kitchen @ Compass One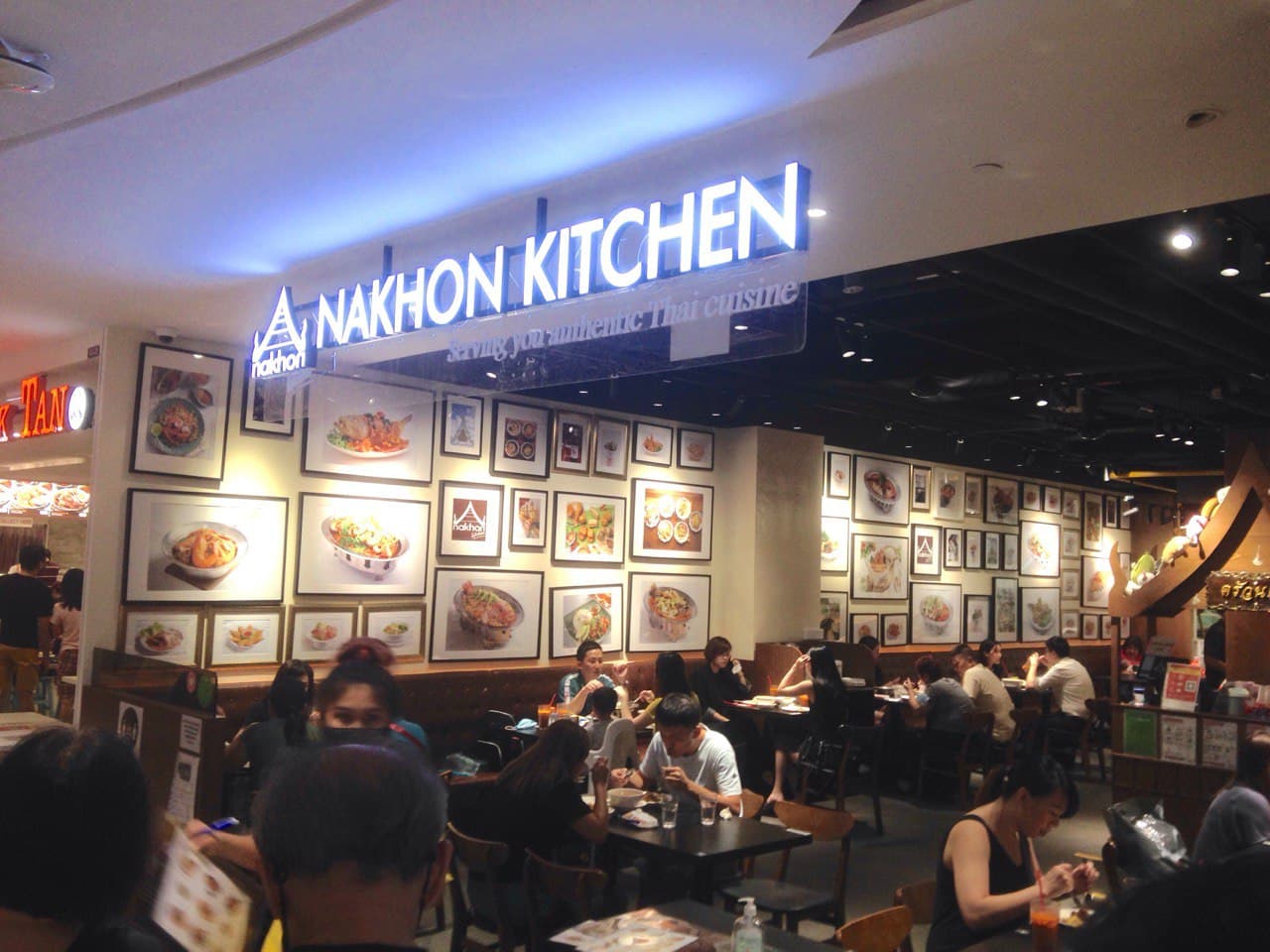 Ratings: 4/5
Locations:
Sengkang, Vivocity, Tampines – Century Square (11.30am to 9.30pm)
Bedok 136 (12pm to 3pm; 5.30pm to 10pm)
Kovan – Hougang Street 21 (12pm to 3pm; 5.30pm to 10pm, except Wednesday)
---
Hi guys! Welcome to my food blog!
If you have clicked on this link, it means that you are here for some good Thai food! I have eaten Nakhon Kitchen a few times in the past and since I have this food blog now, I would like to introduce and recommend to you the best Thai food I have ever tasted (so far).
According to its website, Nakhon Thai was created to make delicious, authentic and yet affordable Thai food to everyone! There are many outlets across Singapore, but we went to their newest outlet which was in Sengkang Compass one! Without further ado, let's introduce the food that we ate!
This is the Thai Green Curry (Beef) ($8.00)!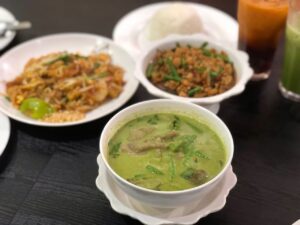 The first time I tried this, it was quite spicy for me. However, when I tried this again, it was good! The curry has a coconut milky base to it and there is also a small and sharp kick of spice. Inside, there are also slices of beef which are thinly sliced and are moist. This dish will go well with plain rice, which was what I ordered as well!
Next, we will be moving on to the Minced Meat with Hot Basil Leaves (Pork: $6.00; Beef: $8.00).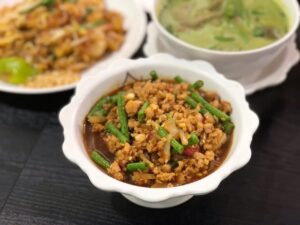 Like every other Thai basil minced meat dish, this dish (too) is not to be taken lightly as it can be extremely spicy. This is another dish which is best eaten with rice because the white rice will offset a little bit of the spiciness.
This last dish is the Phad Thai ($6.00).
This is probably the best Pad Thai I have eaten because the noodles are moist and slippery at just the right amount (great texture). Also, the flavours mixed here are better than the other Pad Thais I have eaten. I am not so sure how to describe this but it is just really good (it feels comfortable in your mouth).
Now, how can anyone go to Thai restaurant without ordering their Thai Milk tea? The one on the left is the Red Thai Milk Tea and the one on the right is the Green Thai Milk Tea ($3.00 each).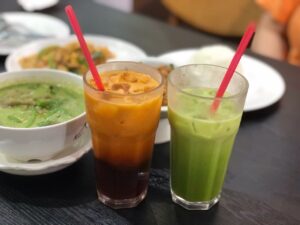 Personally, I prefer the Red Thai Milk Tea because it has a stronger taste than the latter. However, both of them are just as good and I believe that the taste of Thai Milk Tea can never go wrong.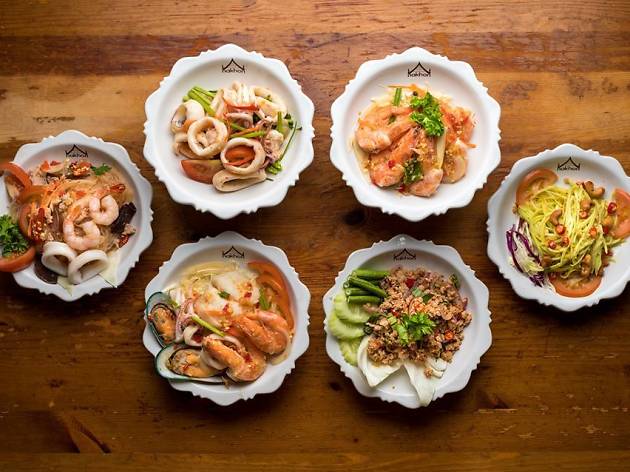 In conclusion, Nakhon Thai is a really great place to be. Their food is really good and that's why there will always be a long queue for it. So if you would like to try this place, I would strongly advise you to go there early to beat the lunch or dinner crowd.
The other food that you might want to try might be their Pineapple Rice and for their dessert, maybe the Red Ruby.
Thank you for reading and tell me what you think below! Don't forget to follow the socials!
---
 We might have tried more food!  
Click @yz_foodntravelog now to find out more!