The Flower Dance and the Wind Song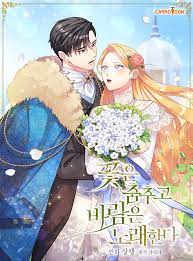 Chapters: 60

Status: Ongoing
Genre: Drama, Fantasy, Manhwa, Romance, Webtoons
Ratings: 5/5
Synopsis:
Arcella, who lived a glorious life that everyone envied but died of illness at a young age.
Before her death, she regretted not having become a proper mother to her son.
But somehow, she went back three years ago.
Arcella is living her second life.
I promise to be a loving mother this time.
However, is it too late?
"Now that you're doing this, you're just making me feel uncomfortable."
The son only pushes her away and she realises that her relationship with the husband, who she thought was fine before her regression, was wrong…
Review
*MIGHT CONTAIN SPOILERS! READ IT AT YOUR OWN RISK! IF NOT, READ THE REVIEW ON MY IG PAGE.*
Ugh I cried (again).
Very deep and full of misunderstandings. I think one thing we can learn from this is about the value of women. Basically, though I appreciated what the ML did by marrying the FL and helping her family, I disliked how she was treated after that. Especially how she had to have a child when she was 16 years old and how her body was later seen as a medium to carry the child or the future heir of the Dukedom. She went through a lot, long story short (and so did the ML). They have a lot to clear up and since they both are living together and are married, they might as well be honest with each other. Recently, I read the spoilers and I'm a little bit scared to tell yall the ending because yall might not want to read it. But the ending was actually a sad ending, but the author had to make it a happy one so it was a happy ending in the extras. It was pretty screwed up, like you thought the ML is an upright guy and won't ever go against others but that was not the case. Anyways, this manhwa is pretty good but I would rather read it when it's completed to be honest haha, then I can get the whole flow of the story. While it was a sad ending, I am interested in the middle parts so I shall continue with the updates.
Characters
*Lazy*
Other Links
Social Media
~THANK YOU~