Reminiscence Adonis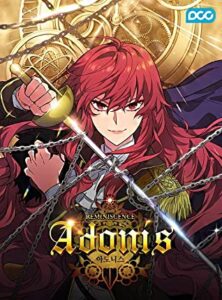 Chapters: 188

Status: Ongoing
Genre: Action, Adventure, Drama, Fantasy, Historical, Manhua, Martial Arts, Romance, Webtoons
Ratings: 9/10
Synopsis:
Ianna and Arhad had much in common. They both only cared about themselves, and were madly obsessed with each other. The difference is one wanted the other's warmth, and the other wanted submission.Though Ianna's life ended in a heated battle against Arhad, the Kingdom's emperor, she is reincarnated into the same life for reasons unknown.Two people who faced misery in their previous life now have a chance to meet again. Will the same tragedy repeat itself, or can Ianna change the course of history?
Review
*MIGHT CONTAIN SPOILERS! READ IT AT YOUR OWN RISK! IF NOT, READ THE REVIEW ON MY IG PAGE.*
This manga is INSANELY AMAZING!!!! I've read the front of this manhwa a while back and have decided to continue with it. It is pretty interesting and good if not for the overwhelming amount of theories. It can also be quite frustrating when reading through them so I will suggest you to just skip over them if you want because they are not that important in the end. There is a little bit of romance here and some parts can be quite cute. The art here is not exactly my favourite though, but I look forward to how they reach their goal. 
Characters
*Lazy*
Other Links
Spoiler
Social Media
~ THANK YOU ~