Concentration of Malice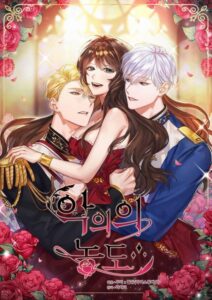 Chapters: 17
Status: Ongoing
Genre: Adult, Drama, Fantasy, Full colors, Historical, Manhwa, Psychological, Romance
Ratings: 3/5
Synopsis:
"Proud Carter, it's all thanks to you my life has been ruined!"
Rita, a lady of a noble, became a bar waitress for li because of him. There are many days when she wants revenge, but doesn't have a blade to hold on to. One day, a foreign shaman suggested to Rita, "I will exchange your old body for a new one."
With the shaman's magic, Rita, the countess's daughter, was able to be reborn as Bertha Alberthart.
Review
*MIGHT CONTAIN SPOILERS! READ IT AT YOUR OWN RISK! IF NOT, READ THE REVIEW ON MY IG PAGE.*
Only giving it a 3 because it is really sexual…but other than that the plot is interesting. The front part was very disturbing because as I said, there were a lot of sexual things. But later, the plot gets really interesting as the FL plans to get her revenge. First of all, it is utterly wrong for a butler, who is supposed to take care of his master, to have sexual relationship with her WITHOUT HER CONSENT. Secondly, her fiancee is a huge jerk, assh*le and b*stard. He just lets his wife be sexually assaulted and harrassed by his body guard??? And the worst thing was that HE TOLD THE GUARD TO DO IT!!!! In this manhwa, the females are greatly looked down upon which is very irritating to me. I really hope that she gets her full revenge back. So other than the sexual parts, it is really good!. Highly recommended if you don't mind the sexual parts.
Characters
*Lazy*
Other Links
Novel
Social Media
~ THANK YOU ~