Takane no Ran-san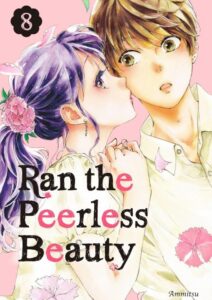 Chapters: 40
Status: Completed
Genre: Manga, Shoujo, Comedy, Romance, School Life, Slice of Life
Ratings: 5/5
Synopsis:
Ran is beautiful and stylish, with leading scores in her class. No boy on Earth would have the gall to try their hand with her, and no one would think that she's so entirely innocent… except Akira. Join us in this innocent love story about Rin the "mountaintop flower" and Akira, whose parents own a flowershop.
Review
*MIGHT CONTAIN SPOILERS! READ IT AT YOUR OWN RISK! IF NOT, READ THE REVIEW ON MY IG PAGE.*
Really love reading this, didn't see anything lacking here and I enjoyed it more than I thought I will! Will highly recommend this because drama is at its minimum though the usual elements of the manga is there and I love the development of the story. The ML is too ideal and so hard to find, and he really sets a high expectations of guys in real life. Love the chemistry between the couple too, and the story development is just great though cliche. Wish that I could have seen their married life.
Characters
*Lazy*
Other Links
Novel
Spoiler
Social Media
~ THANK YOU ~
Follow @watashiwakurousagi for more!