Men of the Harem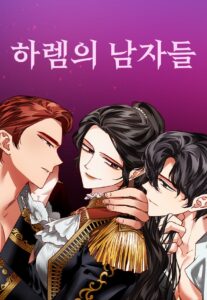 Chapters: 62
Status: Ongoing
Genre: Drama, Fantasy, Manhua, Manhwa Romance
Ratings: 2/5
Synopsis:
"Why should I only marry one man?" the female emperor declared.
"During past generations, the emperor has had at least five concubines and an average of fifteen. Now that I'm Emperor, I should have at least five concubines, too. The son of a chancellor? The successor to a powerful family? If they're good, send them to the harem."
"My favorite one will become the male empress."
Review
*MIGHT CONTAIN SPOILERS! READ IT AT YOUR OWN RISK! IF NOT, READ THE REVIEW ON MY IG PAGE.*
Greatly disappointed with this manhwa. I expected it to be something like "it looks like I've fallen into a reverse harem" but it is nowhere near that. Yes there is a strong FL, good looking men and an interesting storyline where she took revenge on the guy who married another woman. What I did not like was the chunk of concepts and theories which I could barely follow because they were very complicated. But I must say, the starting was nice, suspense is a lot and I mean it is not my cup of tea because of the theories but it might be yours! So I will recommend you to try it out. Oh yes! I have read spoilers but I forgot most of it so click the link below to read the spoilers.
Characters
*Lazy*
Other Links
Novel
Social Media
~ THANK YOU ~
Follow @watashiwakurousagi for more!