I Became the Male Lead's Adopted Daughter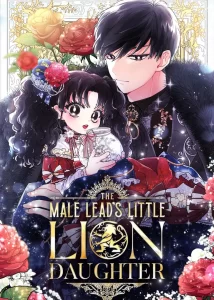 Chapters: 50 (End of Season 1)
Status: Ongoing
Genre: Comedy, Drama, Fantasy, Manhwa, Romance, Webtoons
Ratings: 5/5
Synopsis:
"I'm going to adopt a child." Duke Ferio Voreoti's impulsive decision shocked everyone in the mansion. Not only did he make her his daughter, but he also gave her the name of a 'beast' that only direct members of the bloodline could receive. "Even as you breathe right now, I'm earning money." "It's confidence, not arrogance." "My face really does have its advantages." The most arrogant father in the whole world, and "I love muscles the most. Let's get muscular." "Show me your thigh muscles! Your butt would be even better!" "You're nothing but a flower if you have a calm personality…" his corrupted(?) daughter. And… "I will give his excellency the information he wants most." "Information I want most, you say…" "You won't regret it." …A stepmother(?) with a strange secret as well.
Review
*MIGHT CONTAIN SPOILERS! READ IT AT YOUR OWN RISK! IF NOT, READ THE REVIEW ON MY IG PAGE.*
Back to reading manhwa with kids! It has been so long since I've read a good one.
A super impulsive decision made by the dad and I feel it is an excuse to get the story started (like it didn't have to exist if the dad ignored what his best friend said and continued on with his life but here we are). This one is really not bad and pretty interesting. I just dislike the backstory because it is too much to read and quite complicated to understand (y'all know that I don't like complicated things). It shows the typical slave to princess kind of thing and how there is jealousy and people asking for their own deaths etc. I don't really like the art but really not that bad. The plot is good so will recommend y'all to read it!
Characters
*Lazy*
Other Links
Novel
Spoiler
Social Media
You might also like:
~ THANK YOU ~
Follow @watashiwakurousagi for more!