A Night with the Emperor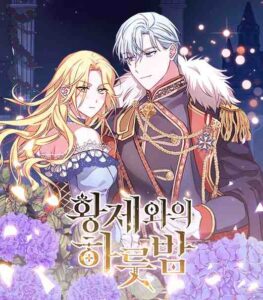 Chapters: 55
Status: Ongoing
Genre: Comedy, Drama, Fantasy, Romance
Ratings: 5/5
Synopsis:
24-years-old Penelope. A beautiful daughter of a baron on the outside, a swearing old lady on the inside! But the man who she spent the night under the influence of alcohol… was the Emperor? "Damn it, that man is everywhere." "I'll make sure to get my hands on her." 
Review
*MIGHT CONTAIN SPOILERS! READ IT AT YOUR OWN RISK! IF NOT, READ THE REVIEW ON MY IG PAGE.*
NEW FAV MANHWA!!! I love this manhwa so much!! It reminded me of "I Don't Love You Anymore" (I mean even the hair colour of the ML and FL are the same lol) but I felt that this was maybe better. Will love it more if they included the ex even more because I would like to see that trashy face turn sour. There is a mini love/hate triangle there. Interested to know what will happen because will that villain give up revenge on FL or will he pursue to kill the one he had a crush on (who is the FL lol)? Anyways, will recommend y'all to watch!!
Characters
*Lazy*
Other Links
Novel
Spoiler
Social Media
You might also like:
~ THANK YOU ~
Follow @watashiwakurousagi for more!