Surely a Happy Ending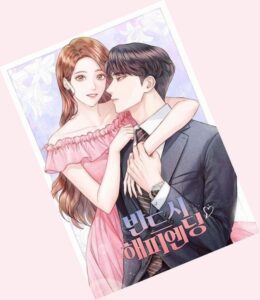 Chapters: 54
Status: Ongoing
Genre: Drama, Isekai, Romance, Shoujo, Time Travel
Ratings: 3/5
Synopsis:
Yeon-Woo's husband died the day they ended their sham marriage. Yeon-Woo, who is swept in sorrow, is given a chance to return 100 days back in time! As she struggles to prevent the death of her husband Seon-Jae, their 'real' marriage has only just begun. This is the story of a late budding romance, faced with danger and a life at stake. There Must Be Happy Endings
Review
*MIGHT CONTAIN SPOILERS! READ IT AT YOUR OWN RISK! IF NOT, READ THE REVIEW ON MY IG PAGE.*
Not sure why it is rated so highly but this is kind of like "A Way to Protect the Lovable You" because the FL is quite protective of the ML and how she also regretted letting him die in her previously.
I kind of dislike the FL because she is kind of confusing and stubborn. Like I understand that she needs time but readers can't wait and they are surely absolutely cute because they are always trying to make sure the flame of their love are kept alive but they really need to go faster. People who like slice of life might like this. I heard that the build up for slice of life is slow and the story is as such so it depends on what you like.
OH YES! I had to read on A LOT of different websites and even cross check to see if they are correct because there are some chapters and parts which are missing etc so it is quite difficult but still understandable for me. I guess that's why it went from a 4 to a 3 for me. (Edit: art was really good)
Characters
*Lazy*
Other Links
Novel
Spoiler
Social Media
You might also like:
A Way to Protect the Lovable you
~ THANK YOU ~
Follow @watashiwakurousagi for more!