Silver Demon King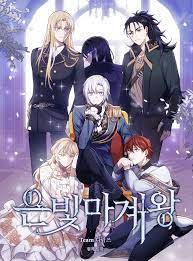 Chapters: 61
Status: Ongoing
Genre: Action, Comedy, Drama, Fantasy, Manga, Manhwa, Romance, Slice of Life, Webtoons
Ratings: 3/5
Synopsis:
Han Yu-an, a senior in high school, failed the SAT exams as he accidentally shifted down his answers on the answer sheet. Before him appears a handsome foreigner– no, a demon, who says he could turn back time for Han Yu-an. However, he would have to act as the stand-in for the Demon King… Can Yu-an safely return home after having this abrupt change of lifestyle?
"Should I just live however I want? Because until the real Demon King returns, I'm the actual Demon King!"
Review
*MIGHT CONTAIN SPOILERS! READ IT AT YOUR OWN RISK! IF NOT, READ THE REVIEW ON MY IG PAGE.*
ML and the others are really getting onto my nerves. I really wanted to drop it because of how innocent and naive the lot of them are but I guess it will play a big part in having a happy ending I guess. This was quite highly rated and I thought that this was comparable to Return of the 8th class magician but I'm dead wrong. This is so much worse and I'm truly disappointed in it. Maybe it will be more interesting at the later part but to me, this Manhwa is truly annoying. 
Characters
*Lazy*
Other Links
Novel
Spoiler
Social Media
You might also like:
None
~ THANK YOU ~
Follow @watashiwakurousagi for more!