The Lady wants to Rest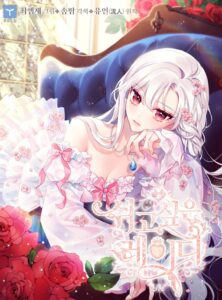 Chapters: 51
Status: Ongoing
Genre: Comedy, Drama, Fantasy, Manga, Manhua, Manhwa, Romance, Webtoons
Ratings: 5/5
Synopsis:
In the distant past, I was cursed by my dealings with the world.
Over the next 1,000 years, I lived an endless life.
There isn't a single life I haven't experienced.
I have been the most noble and humble person in the world, I have become a beggar, I have been revered as a saint, and I have been burned as a witch.
And after my most miserable and painful life, I thought of it all again.
'It's all bothering me now—I'd like to take a break, please.
I've decided to live a life of a lazy sloth this time, but why are people still bothering me? Let me get some rest.'
Review
*MIGHT CONTAIN SPOILERS! READ IT AT YOUR OWN RISK! IF NOT, READ THE REVIEW ON MY IG PAGE.*
Story takes quite long to updates but it's worth the wait because it's pretty good!! This story reminds me of Untouchable Lady because of the number of times she reincarnates. The most irritating thing I felt about this Manhwa was the Maid because she kept pestering the Rubia and was just very pushy which made me felt better in scenes where she didn't exist. Other than that, I love her strong character, the pretty characters abs might I say she really represents the many of us who are tired of dealing with life. But I think through this story, we can never have a totally peaceful life where we can just do nothing. Anyways, I will highly recommend this!!
Characters
*Lazy*
Other Links
Novel
Spoiler
Social Media
You might also like:
None
~ THANK YOU ~
Follow @watashiwakurousagi for more!