Why would the villainess have virtue?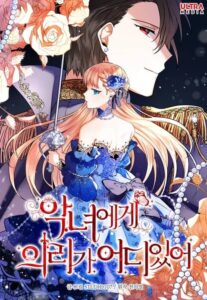 Chapters: 54
Status: Ongoing 
Genre:  Fantasy, Shoujo, Romance
Ratings: 5/5
Synopsis:
Charlotte had dedicated everything to the Emperor in the past… However, what she got in return was stone-cold betrayal and freezing loneliness.
But, while she had been awaiting her death after being confined in prison, a questionable man appeared in front of her!
"Could you help me murder the emperor?"
Charlotte, who had danced with a sword for the Emperor, meets Ruslan and is reborn as 'Juju.' Now, her sword is directed at the Emperor. And the two who had met as comrades start bearing feelings that go beyond just that…
Review
*MIGHT CONTAIN SPOILERS! READ IT AT YOUR OWN RISK! IF NOT, READ THE REVIEW ON MY IG PAGE.*
Really amazing and I love the plot line. It seems like a typical reincarnation but even better because the ML and FL work so well together and didn't know that the villains are just snobs and arrogant people. Oh yes! The characters are super pretty too! And I love the brewing romance. Really love this and will highly recommend y'all to read it! 
*For those who want spoilers*
Honestly the emperor is not very clever, also not sure why he decided to kick out the person who was the most loyal to him. It was so weird, disgusting and disturbing to see those who betray her ask for mercy when they are about to die or when they miss her. They took advantage of her because of their own greed and are now just facing the consequences. That's just how karma works.
Characters
*Lazy*
Other Links
Novel
Social Media
You might also like:
None
~ THANK YOU ~
Follow @watashiwakurousagi for more!