The Blood of Madam Giselle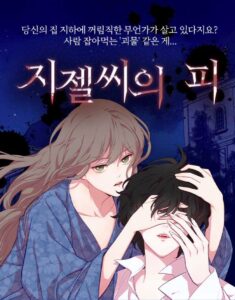 Chapters: 60
Status: Completed 
Genre: Manhwa , Josei , Adult , Mature , Smut , Drama , Historical , Romance
Ratings: 2/5
Synopsis:
A rebellious spirit trapped in her marriage to a violent husband, Giselle leads a miserable life playing the role of a meek wife and lady. But one night, wandering her new home, Giselle discovers what seems to be a young boy trapped inside a cage. An inheritance from her husband's eccentric father, the boy is considered a monster, an immortal "flower that feeds upon blood". Despite her fear, Giselle begins to visit the boy nightly. Will these illicit meetings shatter life as she knows it?
Review
*MIGHT CONTAIN SPOILERS! READ IT AT YOUR OWN RISK! IF NOT, READ THE REVIEW ON MY IG PAGE.*
JUST WANT TO GIVE YALL A NOTICE THAT THIS IS AN ADULT MANHWA SO READ IT AT YOUR OWN RISK!! Story was not bad till the ending. Really thought that they could have a happy ending but not sure what the author had in mind and it just became a flop. Really disappointed and the epilogue did not make it any better. Will recommend it if y'all are in for mystery but romance wise not really. 
Characters
*Lazy*
Other Links
Novel
Spoiler
Social Media
You might also like:
None
~ THANK YOU ~
Follow @watashiwakurousagi for more!