Cinderella Wasn't Me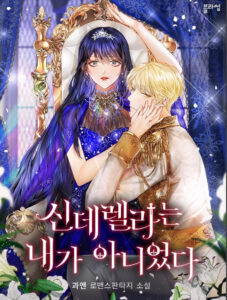 Chapters: 52
Status: Ongoing 
Genre: Comedy, Drama, Fantasy, Josei, Manhwa, Romance, Webtoons
Ratings: 4/5
Synopsis:
People called Terryl 'Cinderella.' It was meant to be a charming nickname for her, who was a mere Baron's daughter before falling in love with the second son of a Marquis. However one day, he abruptly bid adieu, leaving Terryl wounded by her lover's betrayal. And suddenly, the so-called 'King of the North,' Duke of Rihan, stood in front of her. He identified himself as Terryl's biological father, whom she assumed was no longer alive. Because she became the Duke's daughter overnight, she had to put in a lot of work to become the Duke's successor! * * * * Three years later, Terryl, seeking vengeance on her ex-lover, offers Cesio, the Marquis' eldest son, a contract of engagement to take away what her former lover desired most, the title of 'Marquis.' "I want an engagement with Young Lord Cesio." "All right, take full advantage of me." As the two were engaged, they became more aware of one another, and as Terryl becomes closer to Cesio, she learns an unexpected secret about him… 'Terryl,' who became the Duke's heir overnight, and 'Cesio,' who inherited the Marquisate after being engaged to her. Will 'Cinderella' find love by the end of this tale?
Review
*MIGHT CONTAIN SPOILERS! READ IT AT YOUR OWN RISK! IF NOT, READ THE REVIEW ON MY IG PAGE.*
Kind of cliche, Kind of complicated but quite good. It is the typical guy who cheated and the ML takes revenge on him but a little bit more interesting because of the special effects that the characters have. It is really good but can be a bit irritating.
Characters
*Lazy*
Other Links
Novel
Spoiler
Social Media
You might also like:
None
~ THANK YOU ~
Follow @watashiwakurousagi for more!