I decided not to pretend I don't see it anymore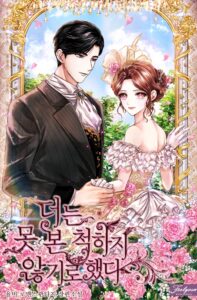 Chapters: 54
Status: Ongoing 
Genre: Drama, Fantasy, Historical, Josei, Manhwa, Reincarnation, Romance, Webtoons
Ratings: 4/5
Synopsis:
I realized after going back in time. My husband who had an affair had an affair again, and the woman he had an affair with appeared in front of me again. Also, I don't have much time left to live. " Let's get a divorce." " …What" " I don't have a single penny to give you, so take out everything I bought you and leave. Hey, I mean everything. That's including your underwear too." " Why are you suddenly doing this?" " Suddenly?" I had a twisted smile on my face. I always knew he was a shameless person, but this is a bit too much. " You should know that more than me, you sex-crazed bastard."
Review
*MIGHT CONTAIN SPOILERS! READ IT AT YOUR OWN RISK! IF NOT, READ THE REVIEW ON MY IG PAGE.*
Quite surprised by this manhwa because the ratings were quite low and I really like this manhwa. I kind of understand that it is kind of cliche but I must say that the story line is not bad at all. I think it is quite interesting and I can see that the lady/FL is a very good and generous person. That is probably how they portrayed the scum in that way. I think people were upset that the story is cliche but other than that the story is pretty good!
Characters
*Lazy*
Other Links
Novel
Spoiler
Social Media
You might also like:
None
~ THANK YOU ~
Follow @watashiwakurousagi for more!