The Black Haired Princess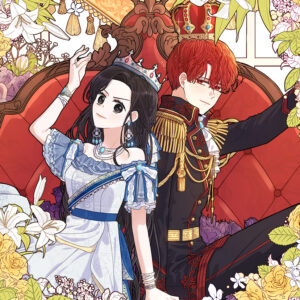 Chapters: 89
Status: Ongoing 
Genre: Comedy, Drama, Fantasy, Manga, Manhua, Manhwa, Romance, Shoujo, Webtoons
Ratings: 5/5
Synopsis:
Crown Prince Karyuel and the neighbour country's Princess Yurisien are married to each other but all they dream about is getting divorced as fast as they can! To make matters worse, the people around them also plot schemes to keep them apart. However, because they've experienced all kinds of adventures, they slowly became attracted to each other, unlike how they first met. Will the immature princess and crown prince head for a divorce like they first aimed for? Or… Will they stay with their marriage?
Review
*MIGHT CONTAIN SPOILERS! READ IT AT YOUR OWN RISK! IF NOT, READ THE REVIEW ON MY IG PAGE.*
Best part is that they are already well into their season 2 (means lesser chance of hiatus) but honestly the romance is slow. Art is amazing and I love the ML and the FL. Genuinely thought that this ML will be a trash and someone else will swoop in to save her so it was pretty refreshing. The (ML and) FL's character was/were also fun and relatable and they were really cute together! Will highly recommend one to read it (but I wish that the romance will be faster).
Characters
*Lazy*
Other Links
Novel
Spoiler
Social Media
You might also like:
None
~ THANK YOU ~
Follow @watashiwakurousagi for more!