My in-laws are obsessed with me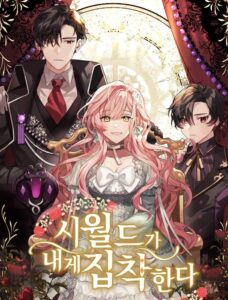 Chapters: 58
Status: Ongoing 
Genre: Drama, Fantasy, Full color, Historical, Manhwa, Romance, Shoujo
Ratings: 5/5
Synopsis:
My family and husband killed me. Wanting my inheritance.
After returning to the past, I proposed a one-year contract marriage to Archduke Raphileon, surrounded by rumors of a cursed family, to protect my life and legacy .
Now I just need to get a divorce safely… …
"Madam, did you think you could leave me now?"
My new husband, who is a bit unusual, and even the whole in-laws started to become obsessed with me.
Can I safely finish my revenge and get a divorce?
Review
*MIGHT CONTAIN SPOILERS! READ IT AT YOUR OWN RISK! IF NOT, READ THE REVIEW ON MY IG PAGE.*
Overall, this manhwa is pretty good. At first, the FL was quite irritating because of the fear and uncertainty she had when she first woke up (but it is of course the most realistic reaction to have after reincarnating). But after that, the FL was an amazing character and so was the plot line. Will highly recommend this manhwa because it is very interesting with so many lunatic characters.
Characters
*Lazy*
Other Links
Novel
Spoiler
Social Media
You might also like:
None
~ THANK YOU ~
Follow @watashiwakurousagi for more!