I Became a Virtuous Wife and Loving Mother In Another Cultivation World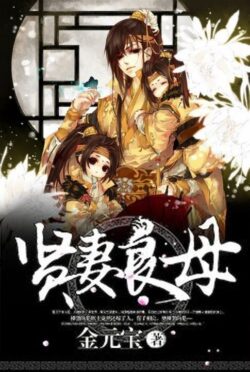 I Became a Virtuous Wife and Loving Mother in Another Cultivation World
贤妻良母
xián qī liáng mǔ
Author: 金元宝 jīn yuán bǎo
315 Chapters
Ratings: 3/5/5
I was so intrigued by the idea of mpreg after reading Number One Zombie Wife that I decided to pick up another novel from the same author to read. This novel left me feel so heavily pregnant instead… hahahaha! 🤣 Oh gosh.. can't imagine, the main character carried the baby for 4 years.
The English translation for this novel at Flying Lines is not completed yet and I was kind of frustrated with the Chrome translation service that I decided to read the novel in Chinese instead.
This novel is really hilarious, I quite enjoyed reading it, but as it was like 300+ Chapters long, I felt that it was quite draggy towards the end, especially when the MC time-travelled / transmigrated to the ancient cultivation world and then return to the present. Later he found out he was actually the reincarnation of the original Rong Yi in the ancient cultivation world whom he had transmigrated to and occupied the original Rong Yi's body. Oh boy, I find it so cliche.
After finishing this novel, I felt so exhausted and took a long break to catch up with my dramas.
Here's a link to a glossary guide on the terms used in Wu Xia / XianXia / Xuan Huan cultivation world, just in case you get confused with the terminology used in the translation.
https://immortalmountain.wordpress.com/glossary/wuxia-xianxia-xuanhuan-terms/
~ SPOILERS ~
Rong Yi, the main character transmigrated and occupied a body by the same name of Rong Yi after looking at a picture of a handsome man wearing clothing from an ancient cultivation world from his gay second brother's handphone. Whilst in the modern world, he found his younger siblings very annoying, noisy and rowdy. Thus he was shocked when he transmigrated into the ancient cultivation world Rong Yi's body, he was suddenly heavily pregnant with a child for almost 4 years.
The child inside his body (Yin Hui aka Yin Sen Sen) was a weaker of a pair of twins who was traumatised during birth thus needed to remain in the body to absorb more Qi. The other twin, Yin Tao is 3 years old but he wanted to drink more blood for nourishment from Rong Yi's nipples which caused Rong Yi a lot of pain.
The original ancient cultivation world Rong Yi was born without any spiritual root, thus he was despised as a good-for-nothing. Well, actually, he had a very rare mutant thunder spiritual root and sword skill cultivation root, just that it was dormant and so as a result nobody detected it. He fell in love with his Senior brother, Bai Yun Chen and misunderstood that his Senior Brother liked females, so he cross-dressed, bound his feet, put on make-up and tried to behave and look feminine. Unfortunately, his mother married him off, against his will to Yin Jin Ye (Male Lead) whom everyone thought might have died since he might not have survived the thunder strikes in order to become an immortal. Rong Yi's mother wanted to repay the kindness of the Yin Mother for saving her life and Rong Yi's life when she heard that Yin Jin Ye died and Mother Yin wanted to create a family line for her deceased son. So Rong Yi was forced to marry Yin Jin Ye's tablet and then used the stored sperm of Yin Jin Ye to impregnate Rong Yi's body.
Seriously… I have no idea how this is done like how are they going to inseminate sperm into Rong Yi's body to impregnate him ? Rong Yi's body is special as it is a very rare pure "YIN" body which is ideal for sexual intercourse cultivation whereby both the Yin cultivator's and the partner's Qi will improve by leaps and bounds in a short time. An YIN body is extremely rare and very much coveted and it can be pregnated too and bear off springs very easily.
Ancient Rong Yi was dead against this and he was very angry when he found that he was pregnant. His temper was foul and hated his son, Yin Tao, whom he would scold and chase away every time he saw his child. He hated his mother too and it was living hell for him.
When modern world Rong Yi occupied ancient cultivation world Rong Yi's body, the original ancient Rong Yi's soul was asleep and heavily sedated. So it was like there are 2 souls inside the same body – 1 sleeping and quiet, while the other one is active.
Modern world Rong Yi was shocked at his appearance in the ancient cultivation world that he demanded the helpers in the household to unbound his feet and throw all the make-ups away. He gradually learnt about his new family and new environment and came to terms to make the best of his current situation. He trained very hard to improve his cultivation level starting from zero again. In his modern world, RY has already reached Jindan (Golden Core) and is a very good swordsman.
Modern world  Rong Yi is very skilled with using common herbs to enhance the powers of spiritual weapons and make elixirs. In time to come, he became very famous in the town for his weapon-enhancing talisman. His weapon-enhancing talisman sold like hotcakes. The Yin household helpers and followers were all pleasantly surprised by the sudden change of Rong Yi. Even Yin Tao enjoyed being around Rong Yi.
Yin Jin Ye finally returned after missing for 2 years. He is a ghost cultivator (not by choice as he nearly died once, so he had no choice but to cultivate ghost). Ghost cultivators are well-known to be devoid of feelings. And even more so for Yin Jin Ye since after he failed to ascend as an immortal during the previous thunder strike, his soul was seriously damaged and he had to recuperate for 2 years.
Rong Yi thought that if he wanted to return to the modern world, then perhaps getting the help and being in the good books of Yin Jin Ye will be helpful since Yin Jin Ye's cultivation level is very high as in San Xian level, just a level below becoming an Immortal. If he had passed the thunder strike test, he would have ascended to heaven as an immortal, but he failed, so he remained in San Xian level. But Yin Jin Ye kept very much to himself and dissociated himself from his family and child, so Rong Yi tried to find ways to interact more with Yin Jin Ye.
Over a few months, their relationship blossomed but Yin Jin Ye was still unable to feel emotionally. Until Rong Yi and YJY went to grave yards to look for the moon flower which is supposed to repair YJY's damaged soul. In the graveyard, RY found and adopted a thousand-year-old child zombie, Jiang Mu, whose cultivation level was very much higher than the YJY. On the way back, he finally gave birth to Yin Hui, AKA Yin Sen Sen (a joke RY made on the child calling him "Spooky" in Chinese 😂)
Rong Yi later also picked up (actually, he stole 🤣) another baby plant spirit, Yao Er. The 4 children grew up together and become very close companions – Jiang Mu as eldest brother, Yin Tao as second brother, Yin Sen Sen as third brother and Yao Er as the youngest.
As Rong Yi and YJY fell in love since moon flower was very effective, but YJY refrained from kissing or touching the ancient cultivation world Rong Yi's body. He would rather wait until Rong Yi's soul return to the rightful body before he decided to kiss or touch him.
All these while, there's a thick villanous plot to possess Rong Yi's YIN body. At the same time, modern world RY's body also appeared in the cultivation world mysteriously but had only part of the soul. The soul of modern RY was split between modern RY's body and ancient RY's body. 😅 When modern world Rong Yi's soul returned entirely to the rightful body, the modern RY's body disappeared and returned to the modern world right before YJY's eyes. YJY was so distraught he almost went crazy.
3 months in the cultivation world was like 3 mins in the modern world. Rong Yi told his eldest and 2nd brother of his experience in transmigrating into the ancient cultivation world. Then he spent an hour gathering daily essentials and toys for his children and placed them into his storage ring and disappeared back into the cultivation world again. This is all thanks to Bai Yun Chen who started all these as he wanted to time-travel to the modern word to meet his old lover, Rong Yi's granduncle. 😅
By then 3 years passed in the cultivation world. YJY and many people's lives changed as a result of RY's disappearance. The cultivation world Rong Yi's body is now possessed by the villain, Si Ze.
The lovers' reunion was more than sweet. I loved their reunion so much!!! 😍They started cultivating together, but RY later found out that in this life, he and his lover were not fated to be together since he didn't belong to this world. A disaster cum apocalypse broke out  as a result of the villains' plans to time-travel to the modern world. During this time, Yin Tao and Yin Sen Sen were mercilessly murdered by the villains and Rong Yi chased the villains to the modern world, leaving behind YJY in the cultivation world. I cried so hard at this point. RY vowed to avenge his dead children. Oh my, this part is so heart wrenching and I felt so sorry for the 2 very cute innocent kids.
Although 2 months passed in the modern world, but due to the time travel, in the cultivation world, 600 Years had gone by. By then, the cultivation world characters' fate had taken shape. Yin mother and her family members died since they were unable to become immortals. Cultivation world RY and his parents reincarnated in the current modern world (they were reincarnated to the current Rong Yi and current RY's parents). RY's 2 disciples, Bu Qi and Xiang Lu ascended to heaven as immortals.
YJY succeeded in becoming an immortal,  but although he amassed a great amount of Qi, he wanted to delay his ascension to heaven as an immortal as he hoped to reunite with Rong Yi one day. If he were to become an immortal, then he had to stay in heaven, he wouldn't be able to stay in the mortal world. However, he had no choice in the end, but ascended to heaven as a very powerful immortal due to the levels of Qi he amassed. The Heavenly Lords sent him to the mortal world to destroy the villains, but during this 600 years staying in the mortal world, YJY and his followers had to keep the secret to his real identity and his memories were sealed, so he didn't even know who he was exactly and who was Rong Yi.
But Rong Yi recognised him at first glance, his true love in the form of a very old man with wrinkles sitting on a wheel chair. Shocked that YJY lost memories of Rong Yi, RY was certain that the old man is his lover. Like it was also heaven's test for the lovers, when old man YJY "died", RY was distraught and held onto his dead body, only then the body was revitalised eventually to reveal the handsome lover, Yin Jing Ye. All his memories were returned to him.
This novel has a very happy ending. The villains were killed. Since the villains time-travelled, their cultivation level remained unchanged, unlike YJY when he lived through 600 years cultivating and lived until the present. We also realised that the cultivation world and modern world "merged" into the same world.  Rong Yi found that he was pregnant again with twins – Yin Tao and Yin Sen Sen. In the cultivation world after the 2 kids were murdered, the handsome monk, Fo Xin looked after the kids' soul and sent them into Rong Yi's body just before Rong Yi passed through the barrier between the cultivation world and modern world. Jiang Mu, the child zombie and Yao Er eventually reunited with Yin Tao and Yin Sen Sen and the 4 kids had an exciting time with Rong Yi's younger siblings. The lovers eventually married in a very romantic wedding.
This is indeed a rather long novel for me. Hahaha….but at least the ending was satisfying. Can't imagine if I were to read Lengendary Masters Wife which is 700+ chapters long. 😂 I'll rate this novel a 3.5/5 personally as I found this novel a bit too long and somewhat draggy towards the end. I probably will not read it again, but nevertheless, this novel is still good to read with a strong plot and so hilarious that I found myself laughing loudly.
English Translation: In Progress
Read it here:
https://www.flying-lines.com/novel/i-became-a-virtuous-wife-and-loving-mother-in-another-cultivation-world
MTL
https://www.mtlnovel.com/i-became-a-virtuous-wife-and-loving-mother-in-another-cultivation-world/
Chinese Raw:
https://www.danmei.la/book/24/24559/