Rebirth Of A Movie Star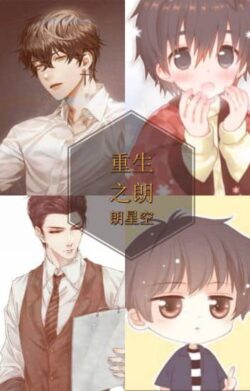 Rebirth Of A Movie Star
重生之朗朗星空

chóng shēng zhī lǎng lǎng xīng kōng
Author: J112233
61 Chapters + 6 extras
Ratings: 3.5/5
Wish you all a blessed happy 2020 filled with many awesome BL novels!!! 🥳
I had been reading this Chinese BL novel, "Don't pick up your boyfriend from the trash bin" and had difficulty completing it for many weeks due to the not so exciting storyline, until my friend recommended me "Rebirth of a Movie Star". She told me she read it 3 times. So it must be good!
"Rebirth of a Movie Star" was quite easy to read with only 61 chapters and 6 extra  chapters. It was perfect to finish this over the weekend and have a quick BL fix.
I'll rate this novel 3.5/5 and would recommend you to read since the story was very cute and sweet and the English translation is 100% completed!
~SPOILERS~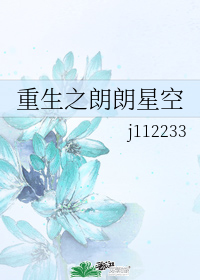 The setting of this novel is modern China. Bai Lang (MC) is the 2nd child to a farmer couple. He had an older brother, Bai Li who was 7 years older. However due to Bai Li's messed up business sense, he owed the illegal underground money lender a huge amount of money. Bai Lang was forced to quit his school and help his brother pay off his debt. As a result he worked for a company who agreed to advance his salary which he gave to his brother and parents to pay off the debt.
The first job Bai Lang took on was to drink with some customers in a club. There, he met the rich and powerful big boss of Total Entertainment, Qiu Qian (ML). Qiu Qian took a liking to the clean and innocent looking Bai Lang and started his sexual advances which terrified Bai Lang. The next day, Bai Lang's work contract was transferred to Total Entertainment and he was asked if he would agree to become Qiu Qian's kept lover. BL was angered and refused the offer. Thereafter for the next 2 years, he was given jobs that reaped little salary yet he was unable to break his contractual bond with the company to work for other companies nor was he allowed to take on any other private jobs.
During this time, he got acquainted to the scum gong, Kang Jian (KJ). KJ was interested in BL and at some point he made BL drunk and took his virginity. What a scum! The next day, he coaxed the shocked BL who could do nothing about it. That was how their gay relationship started. But Qiu Qian still called Bai Lang on and off to chat and see if Bai Lang was still interested in his offer.
All these while, the greedy Bai Li kept looking for Bai Lang to help pay off his debt to the extent that Kang Jian felt he couldn't depend on Bai Lang to climb the corporate and social ladder to higher heights. Bai Lang's debt problems was troublesome enough, so he set a deadly trap such that Bai Lang got exposed to the world that he was gay. News of him being gay and ridden with debt resulted in very unforgiving comments and treatment from fans, media and his coworkers. Even his parents were disgusted and disowned him as their son. Worst of all, the media announced that Kang Jian was to marry an heiress.
Bai Lang felt betrayed by his lover. He was debt-ridden, disowned by his family and he had no other friends. All these stress and pressure aggravated his illness and he died of a heart attack. When he died, his soul saw that his boss at Total Entertainment, Qiu Qian rushed to the hospital to see him. When he died, nobody collected his body nor did the last rites for him, except Qiu Qian. Bai Lang's soul that left his body saw Qiu Qian holding up a black umbrella mourning his death. Bai Lang was touched and felt deeply grateful.
~rebirth~
When Bai Lang next woke up again, he found that time had gone back 10 years. That was the time when Bai Li was first going to call him to beg him to find money to pay his debt to the illegal underground moneylender.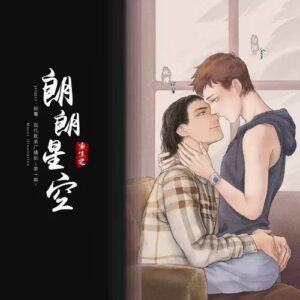 Bai Lang approached Qiu Qian this time and offered his body in exchange for 5 million to help his brother pay back his debt.
In this rebirth, Bai Lang was very grateful to Qiu Qian and he recognised that in this new life, if Qiu Qian still desired his body, he would just give him anything he wanted.
Bai Lang stayed very loyal to Qiu Qian. The catalyst for their love relationship was Qiu Qian's very cute and adorable 5 year old son, Qiu Xiao Hai. One of my favourite scenes was on a beach on an island when QQ rubbed sun screen lotion on BL and asked if BL should give their relationship a try. BL had thought he was just a passing interest to QQ. Once his interest died, QQ would bid him farewell and get a new kept lover. He was surprised that QQ was earnest in bringing their relationship a step further than expected. Moved, BL decided to give it a try. The couple's deep trust and love for each other was very beautiful and enviable. 😍🥰 BL doted on the very cute Qiu Xiao Hai like his own child.
However, amongst past lovers, betraying friends and jealous relatives, there were always scum characters who tried to harm and destroy BL, QQ and Qiu Xiao Hai.
There was a murder attempt on QQ's life overseas, causing him to be in critical condition and almost crippled him. BL was devastated that he confessed to QQ that this was his second lifetime and the reason he was with him was because BL was grateful that QQ held up an umbrella to mourn his previous death. But this lifetime, he truly loved QQ. BL also told QQ that because of the different decisions he made in this lifetime, changed many variables that happened in his previous life. Thus, brought forth a murder attempt on QQ.
BL, QQ and QXH spent 3 years overseas so that QQ recuperated and recovered from his injury. After which they returned to China once again where BL continued to work on his movies and achieved the coveted top artiste award. QQ avenged BL's previous life by getting rid of the scum, Kang Jian.
It was a sweet happy ending indeed and don't forget to read the 6 extra chapters!!! They are about the budding romance between our cute little boy, Qiu Xiao Hai and his best friend, Rong Zan.. o… 😁
English Translation: Completed
Read here:
https://whiteskytranslations.com/roams-chapter-1/
https://www.novelupdates.com/series/rebirth-of-a-movie-star/
Chinese Raw:
https://m.fpzw.com/book/77120/
https://www.sto.cx/mbook-154750-1.html