Lawless Gangster 不法之徒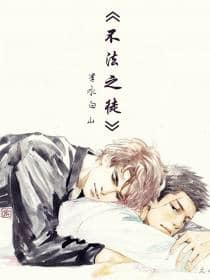 Lawless Gangster
不法之徒
bù fǎ zhī tú
Author: 黑水白山 hēi shuǐ bái shān
79 Chapters + 4 Extras
Ratings: 3.5/5
I finished this Chinese bl novel after 2 days of binge reading.
~SPOILERS~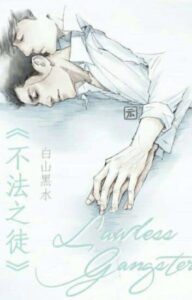 Xiao Li and Qi Xiu Yuan met for the first time when Xiao Li tried to talk to Qi Xiu Yuan to get his approval for his younger sister, Qi Susu to continue her relationship with his younger brother, Xiao Yang. Knowing that Xiao Li is an underworld gangster, Qi Xiu Yuan did not want his only sister to be involved with anyone from the underworld. But it was love at first sight for Qi Xiu Yuan when he met Xiao Li. 🤣 Talk about double standard…. hahahah!!! 😂
Xiao Li is the most loyal and trustworthy gangster and probably the best gangster leader under Li Qing Shi (aka Qing Ye or Qing Long Ge).
About 10 years ago, he joined Li Qing Shi's gang after his mother passed away when he was just 15 years old, but her death was connected to Li Qing Shi in a way. Li Qing Shi was a perverted (paedophile) leader who wanted to bed Xiao Li but Xiao Li resisted his advances and attempted to disfigure his own face. In his fury, LQS sent XL to work for another subordinate of his in the chaotic northern territory instead. There, the chaotic underworld situation was a good training ground for Xiao Li as he worked his way up the ranks to become one of the top gangster leaders and leads the profitable eastern territory.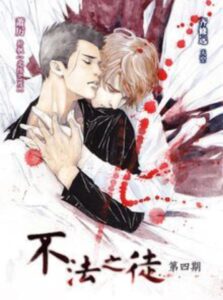 Qi Xiu Yuan became gradually obsessed with Xiao Li after their first meeting but the latter had too many issues on hand to resolve in the underworld. Due to QXY's persistence to woo XL, XL began to consider breaking away from the underworld and lead a simple life with QXY, but it is not going to be easy since LQS loves XL and wants XL all to himself and lock him up and pamper him as his "woman".
The novel develops with XL scheming his eventual freedom.
With just 79 chapters to this novel, it was a breeze to finish the novel. But do read the remaining 4 extra chapters as it fills the gap of what happened when XL was 15 before his mom died and how he joined the gang. These 4 chapters are must-reads if you still hunger for more sweetness in QXY and XL's special relationship. It's just so satisfying to read about life on-the-run for XL and QXY!
There is a sequel to "Lawless Gangster", titled "Shameless Gangster" which is a spin off from 2 other BL characters from "Lawless Gangster". Here's the Chinese raw for "Shameless Gangster" and is not completely translated in English yet.
Chinese: https://m.qkantie.com/mulu/50399.html
English: https://saai-runfreely.com/shameless-gangster/
This is a short bl novel that you can get your quick fill of sweet bl stories without crying or stressing too much.
English translation: Completed
Read here:
Chinese Raw: