The Essence of a Perfect Marriage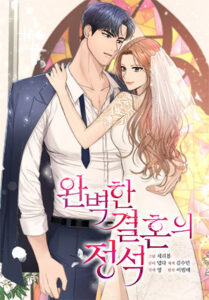 Chapters: 39
Status: Ongoing
Genre: Drama, Isekai, Office Workers, Reincarnation, Romance, Time Travel
Ratings: 3/5
Synopsis:
My husband is in love with my younger sister. And of all things, I found out about it on my birthday, which is also the day I died. But…
I somehow traveled back to one year ago? The day I came back from the dead, I decided. This time, I have a year to seduce my younger sister's man and marry him.
Until then, I'll get my revenge. But this guy…
Why is he so perfect?
He's a second generation conglomerate heir, and during this contractual relationship, his eyes… his lips…
I keep getting mesmerized. 'What should I do…?'
Review
*MIGHT CONTAIN SPOILERS! READ IT AT YOUR OWN RISK! IF NOT, READ THE REVIEW ON MY IG PAGE.*
Pretty hype when it first came out so kind of felt pretty let down by this. I definitely felt that "Marry my Husband" is significantly better even though both the storylines are about the same. This one was quite complicated because the FL has been abused and abandoned constantly and the siblings are just trash. I just feel that there is something missing here and I really think this can be better.
Characters
*Lazy*
Other Links
Novel
Spoiler
Social Media
You might also like:
My Wife is Back
~ THANK YOU ~
Follow @watashiwakurousagi for more!