The Twin Siblings' New Life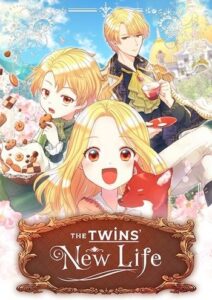 Chapters: 98
Status: Ongoing
Genre: Comedy, Drama, Fantasy, Manga, Manhua, Manhwa, Romance, Webtoons
Ratings: 5/5
Synopsis:
"Your names will be Arjen and Arien." We were just like any normal twins going to high school, but then we lost our lives to a sudden accident and our second life as twins began! And so we live inside an abandoned palace along with an abusive mother and a cold-hearted emperor as a father. But on our 5th birthday… The king suddenly wants to see his children. "Why so suddenly?" We can only trust ourselves!
Review
*MIGHT CONTAIN SPOILERS! READ IT AT YOUR OWN RISK! IF NOT, READ THE REVIEW ON MY IG PAGE.*
We rarely get twin character manhwa so this is quite interesting! I feel that this is quite similar to all the kids Isekai manhwa so I love it because of that. I also get the "I'm the Child of this House" similar romance vibe where the knight and the lady gets together except it is the guardian and the lady.
Though there are a lot of bad things said about these kind of romances, I personally hope that they will get together, just like how some of y'all like Joseph and Keira to get together in "Actually I'm the real one". Other than that, the plot is pretty typical I will say. The main interesting factor will be the two different paths that the kids are taking though I'm especially excited to see how the romance for the FL progresses rather than the ML.
Anyways, will definitely recommend!
Characters
*Lazy*
Other Links
Novel
Spoiler
Social Media
You might also like:
Who made me a princess
I Became the Male Lead's Adopted Daughter
I Became the Wife of the Monstrous Male Lead
I'll become the Tyrant's Tutor
The Precious Sister of the Villainous Grand Duke
~ THANK YOU ~
Follow @watashiwakurousagi for more!