重庆烤鱼 Chong Qing Grilled Fish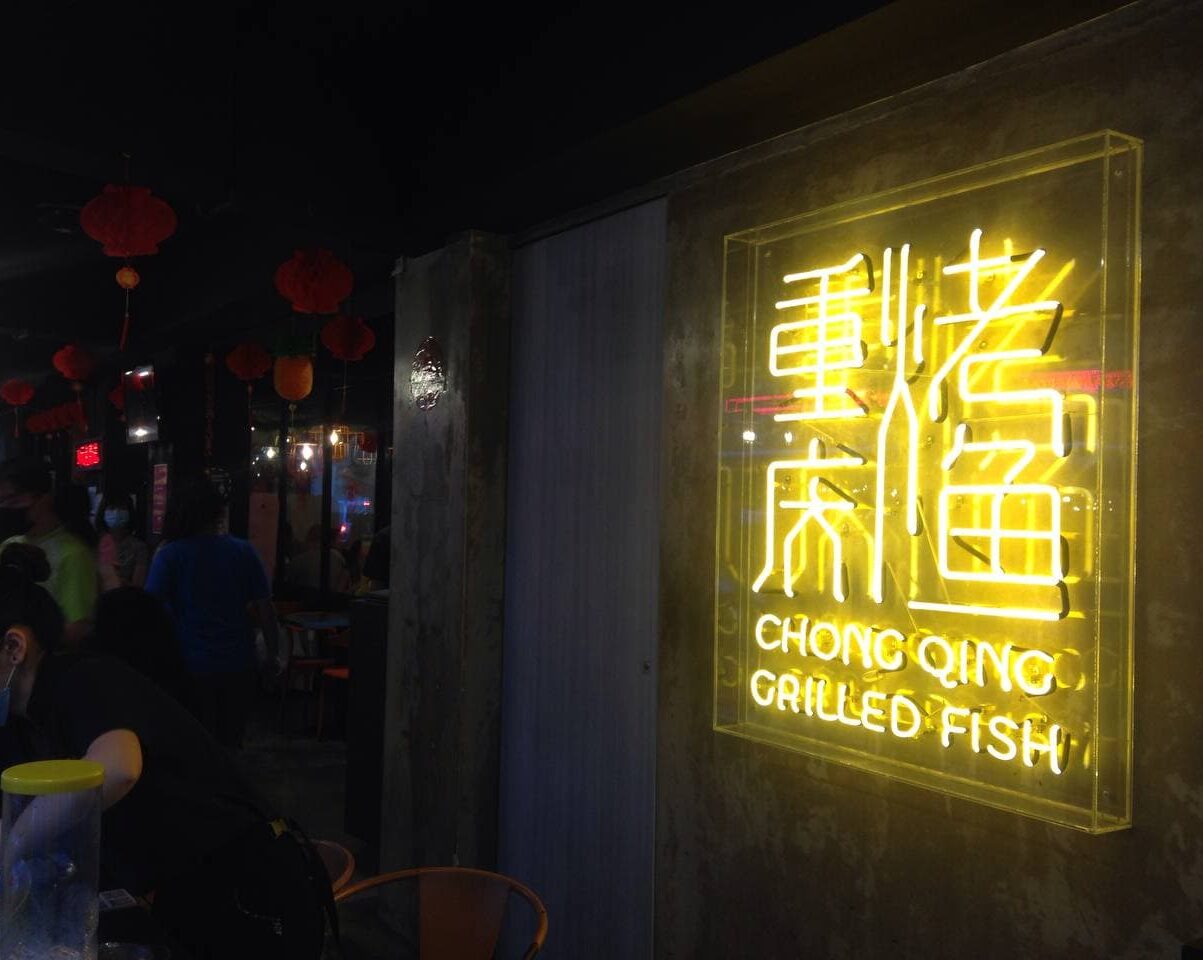 Rating: 3/5
Locations:
Chinatown (12noon to 11pm)
Bugis, Serangoon & Upper Thomson (12noon to 2am)
*The website is in Chinese so if you do not want to read Chinese, copy and paste the name and there should be a link. Click "Translate this page".
---
Hi guys! Welcome to my blog!
With Chinese New Year round the corner, we have a great place to recommend you to "heat up" your reunion dinner!
重庆烤鱼 Chong Qing Grilled Fish is a Chinese restaurant that serves savoury, aromatic and spicy grilled fish dishes, inspired by the rich Sichuan heritage. It is known to be the No 1. Grilled Fish brand in Singapore and also the first to introduce Sichuan authentic charcoal grilled fish in 2010. They have outlets at Serangoon, Bugis, Chinatown and an upcoming outlet at Upper Thomson. But the outlet which I patronised was at Serangoon Gardens, a vibrant hub for foodies.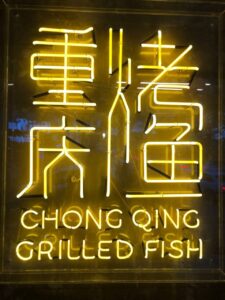 The specialty for this restaurant is their grilled fish which you must definitely try!
As you can see from above, you order it according to these 4 steps – the choice of fish, choice of flavour, choice of spiciness and the choice of sides. I personally like spicy food but cannot take a lot of it so to add a little spice to my life I ordered the Sea Bass in Hot & Sour soup, with the mildest level of spiciness and the King Oyster mushrooms as the side (menu above).
So the dishes (other dishes will be introduced below) which we ordered came really fast, but there is a catch to it. When we sat down to order our food, the staff told us that we only have 90 minutes to finish our dinner! However, since the food came almost instantaneously after we had ordered, there should be more than enough time to finish our dinner.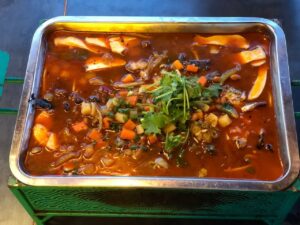 Now, how does the fish taste like?
I really love the texture of the fish, it has a flaky yet moist texture and the sauce around it was packed with the aromatic tastes of dried chilli and Sichuan peppercorn and spices. It sent fumes to my nostrils and numbed my tongue, even though the spiciness was at the mildest level! It was really an adventure for me to try this mala flavoured dish because I usually shy away from spicy food lest I get tummy upset! I really wondered what the grilled fish without all that hot and sour soup would have tasted like, because this dish came with so much soup, I thought it was probably as good as the fish was served fried or steamed instead.
This next dish is one of my favourite tonight! This is the Lijiang Fragrant Spicy Fried Rice with Shredded Beef. This is a MUST TRY!!! I love the vibrant mix of colours and spices. It was seductively spicy though the spiciness was not too overpowering. There were crunchy pan-fried peanuts which usually came with mala noodles. Oh gosh! I just can't forget the taste which still lingered on my tastebud! This is definitely dangerously addictive!
We ordered Egg Fried Rice for the kids. This plate of fried rice we had was a disappointment, however. The rice was not cooked throughly, so it was a bit hard to chew. I thought I was chewing on some plastic and gave up on this plate. Would have loved soft and fluffy egg fried rice with the wok hey taste.
What is a Chinese restaurant without dumplings?!
We ordered dumplings for those who couldn't take spice. The pork meat tasted a tad too bland… but nothing tastes better than the dumplings my mom made!
Since there were 6 of us, it was a great idea to order the Jasmine Tea Fruit Tea Tower!
If it was possible to eat the fruits inside, I would have done that. But that aside, it is really good to drink this after eating spicy food and it is also cool and refreshing on a hot day! This drink tastes like fruit punch but better and less sweet! Order this and pair it with your spicy dishes, you won't regret it!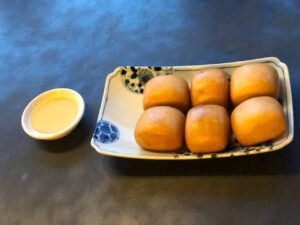 Leaving the best for the last, this is the Golden Fried Mantou!
This is not a dessert but a staple side dish. Starting from the outside, the mantou is crispy (but no crunch sound), firm, and cooked to its golden perfection! When you bite into it, it has a soft and fluffy white bread. The mantou goes well with the condense milk which is served in a small saucer. This might sound really simple, plain and bland but it is so addictive that we ordered another plate of it! (Would have ordered a few more but was too full haha) The best way to describe this dish is to go down and try it! It is another must-try you will need to add onto your list!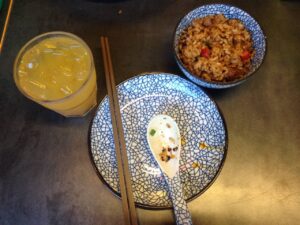 After eating here, both my craving for spicy and delicious food has been ticked off the list. This is a place I would dine at for special occasions or when I have people I would like to impress or show them spicy Chinese food. The food here is relatively good as you can see from the two must-trys above. But please do bear in mind that this is only a small fraction of their menu. For spicy lovers, please go all out and eat all their spicy food. They have a myriad of it. But for those who do not like spicy food that much, at least try the lowest level of spiciness because it is worth the try.
Have a nice day and happy reading! Remember to follow us on our socials!
---
 We might have tried more food!  
Click @yz_foodntravelog now to find out more!